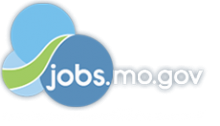 Job Information
Commerce Bank

Data Scientist

in

Kansas City

,

Missouri
About Working at Commerce
Wouldn't it be great to build your career at a bank that's known for helping people with their financial challenges? That's exactly what you'd be doing when you join the team at Commerce Bank. We're looking for teammates who are ready to do whatever it takes to help our customers with their everyday financial needs. You'd be helping yourself too, because Commerce has a tradition of recognizing and rewarding team members for their talent, skills and contributions.
No wonder we've been an industry leader for over 150 years and have developed a reputation as a great place to work in the financial services world. If you'd like to be a part of a team and culture that is respected by its peers and in your community, we should talk. We're always looking for the best and brightest.
Job Summary
Deliver statistical and/or machine learning solutions to clients of Enterprise Analytics and Business Intelligence in support of business strategic objectives.
Essential Functions
The types of tasks this role will be responsible for include the following:
Collaborating with others to understand the business problem

Analyzing data, building statistical, econometric, and/or machine learning models and assessing their quality

Designing experiments and assessing the results

Monitoring model performance and making recommendations

Communicating results & recommendations to senior management

Identifying opportunities to apply statistics to improve business performance

Develop meaningful data visualizations using PowerBI
Knowledge, Skills, and Abilities
The following skills will be important to succeed in this role:
Experience with logistic regression, decision trees, survival analysis, time series analysis, design of experiment, machine learning and other statistical techniques

Communicating clearly and concisely to individuals from various backgrounds

Influencing others in both verbal and written communication

Leveraging education, colleagues and training opportunities to develop solutions

Independently solve problems and seek out solutions to drive business results

Education/Experience

Minimum 4-year degree in Statistics or similar quantitative field of study

Working knowledge of SAS, R, Python, or similar statistical programming package

Proficient in working with key statistical and economic principles

Python, R, SAS or SQL programming skills

Preferred Qualifications:

1-2 years statistical analysis, machine learning, big data development, database, programming and project management related experience

Experience with relational databases

Experience with Hadoop and Big Data technologies
Location: 811 Main St, Kansas City, Missouri 64105
Time Type:
Full time
Commerce Bank has been awarded numerous awards for our company culture. We have been included on distinguished lists such as Forbes' Best Midsized Employers, Forbes' Best Employers for Women, and Korn Ferry's Engaged Performance Award. You'll see the difference for yourself when you join the team.
Why Commerce? (https://www.commercebank.com/careers/about-commerce)
Inclusion and Diversity at Commerce
How to Join Our Team (https://www.commercebank.com/careers/how-to-join-our-team)
Want to be notified of positions that fit your preferences?
Follow these easy steps:
Create a Candidate Account at the top of the page by selecting "Sign In" upper right corner

Sign-up up for Job Alerts

We'll contact you about positions that match your skills and interests

Equal Opportunity Employer
Commerce Bank is proud to be an Equal Employment Opportunity employer and believes that every individual should have the opportunity to work at a job for which he, she or they qualifies. We celebrate diversity and do not discriminate based on race, religion, color, national origin, sex, sexual orientation, age, gender, gender identity, gender expression, veteran status, disability status, or any other applicable characteristics protected by law.