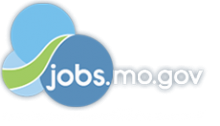 Job Information
The Whole Person

CRM Database Specialist

in

Kansas City

,

Missouri
CRM Database Specialist
Department: Resource Development
Reports to: Manager of Resource Development and Community Outreach
Status: Full time - Non-Exempt
Hours per week: 40
GENERAL DESCRIPTION
This position is responsible for the overall administration and support of the Constituent Relationship Management (CRM) software used by the Resource Development Department. This position will also coordinate outreach efforts to cultivate individual and corporate donors, volunteers, community collaborators and media contacts. This position will support the overall development efforts for The Whole Person. Occasional weekend and after-hour events/activities will be required.
ESSENTIAL JOB FUNCTIONS
Maintains and manages the departments' CRM (Donor Perfect/Auction Software), ensuring system effectiveness for record organization, optimum tool efficiencies and correct representation of donor's demographic data.

Oversee technical aspects of gift processing and ensure all incoming gifts are entered according to established policies and procedures, making recommendations to update them as needed.

Ensure accurate CRM data entry including: gift entry, pledge processing, and production of donor acknowledgements in a timely manner.

Create and run complex queries, reports, mailings and exports to support resource development department.

Coordinate with the finance team to ensure gift data is properly coded and reconciled with the accounting system.

Collaborate with fundraising teams to track and report on fundraising progress, donor trends and analytics.

Regularly review and analyze CRM data, identifying and communicating opportunities for change and/or growth.

Train new and existing database users as needed regarding software enhancements; develop standard operating procedure (SOP) to assist with documentation and continual improvement.

Assist with donor research, providing donor qualification insight and department guidance.

Assist with donor cultivation and annual campaigns through data management and reporting as well as special project support as needed.

Special project support as needed for TWP special events and/or community outreach (may include occasional evenings and weekends).

Direct Mail-assist, plan, coordinate any departmental mailings (invitations, ask letters, newsletters)

Maintains department's timeline and community calendars

Supports all members of the resource development team with various administrative duties

Regular and predictable attendance.
REQUIRED SKILLS
Bachelor's degree in communications or a related field

Familiar with CRM Database Software – Donor Perfect preferred

Above average knowledge of Microsoft Office
PREFERRED SKILLS
2+ years of resource development or community relations experience

Personal Experience with a Disability
COMPETENCIES
A good understanding of how a CRM should and can be utilized across the department

Skills using online technology and had the curiosity and expertise to learn a CRM and participate in the CRM community

Someone who wants to be the go-to person for users. This person should be an advocate for the CRM and appropriately expand its use.

Must take data quality seriously and works to maintain a clean and unfettered database

Ability to network within the community to develop community-related opportunities

Ability to interact with a variety of groups and individuals

Ability to work independently or as a member of a team

Superior written and oral communication skills

Comfortable presenting to groups of people

Strong organizational skills

Must be willing to travel to areas within the six-county service area
WORK ENVIRONMENT & PHYSICAL DEMANDS
This position spends a portion of their time in the office, but also will travel locally to visit consumers/clients, meet with service providers or attend meetings. While performing the duties of this job the employee has the potential to encounter unpredictable situations. The position has mostly an inside work environment with occasional outside work, traveling from one location to another, with exposure to weather conditions.
OTHER DUTIES
Please note that this job description is not designed to cover or contain a comprehensive listing of activities, duties or responsibilities that are required of the employee for this job. Duties, responsibilities and activities may change at any time with or without notice.
ABOUT OUR ORGANIZATION:
The Whole Person (TWP) is a not-for-profit that provides a proactive, challenging, fun and dynamic team environment in which to work, learn and add value to the Consumers we are privileged to serve in the Kansas City area.
To be a TWP team member you must:
Want to serve persons with various physical and/or mental disabilities.

Be prepared to work hard.

Be prepared to be a part of a dynamic team environment with a supportive culture that encourages personal growth and achievement.

Be dedicated to providing the highest level of customer service and to contributing to the fun working environment within our organization.

Support the Mission of the Organization to "Connect people with disabilities to the resources they need by supporting independent choice and advocating for positive change in the community."
The Whole Person provides generous benefits, including paid medical, dental, vision and Term Life Insurance, retirement 403(b) funding and liberal paid time off.
The Whole Person is an equal opportunity employer committed to hiring staff members reflecting the great diversity of our community. Reasonable accommodations will be made upon request.
All applicants must be able to complete pre-employment onboarding requirements (if selected) which may include any/all of the following: criminal/civil background check, drug screen, and motor vehicle records search, in compliance with any applicable laws and regulations.
PEOPLE WITH DISABILITIES ARE STRONGLY ENCOURAGED TO APPLY.