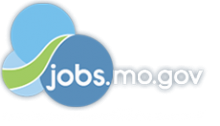 Job Information
U.S. Marine Corps

Continuous Improvement Analyst NF3

in

Kansas City

,

Missouri
Summary
Marine Corps Community Services (MCCS) is looking for the best and brightest to join our Team! MCCS is a comprehensive program that supports and enhances the quality of life for Marines, their families, and others in the Marine Corps Community. We offer a team oriented environment comprised of military personnel, civilian employees, contractors and volunteers who keep the organization functioning smoothly and effectively.
Responsibilities
Serves as Continuous Improvement Analyst reporting to the Operations Manager. Works alongside SSC Finance Process Managers and the continuous improvement team to identify routine problem areas and corresponding solutions, as well as appropriate metrics to track performance and effectiveness of the implemented process improvements within designated MCCS Finance function.Is responsible for assessing existing processes and collecting and interpreting data to make informed process improvement recommendations and for aligning recommendations with best practices and presenting findings to the leadership in a clear and logical way. Supports the Operations Manager in the roll out of the tools and frameworks, necessary to execute innovative solutions and best practices. Assist in carrying out process performance measurement through business analytics and KPIs, as well as monitoring improvement initiative process adoption and adherence levels demonstrated by the SSC team impacted by implemented initiatives.As a team member, assist in the following: planning and advising on implementation of new ideas, procedures, processes, methods or approaches in areas of productivity, quality management and continuous improvement initiatives. Exercises technical expertise, creativeness, progressive and good judgment; provides advisory services to maintain and improve the strategic business plan; builds allocation/execution plans and documentation; advises on significant changes in objectives and measurements; conducts continuous improvement studies, processes waivers, integrates a variety of functions and initiatives. Recommends adjustments to policies, programs, projects and studies to resolve problems and to improve operations and efficiencies in core processes and concepts of business management and leadership, information and analysis, strategic planning, human resource development and management, process management, business results, and customer focus and satisfaction. Conducts continuous improvement studies and surveys, and provides advice on matters involving continuous improvement doctrine, methodology and issues.Benchmarks process costs on regular basis to identify potential performance improvement/ cost reduction opportunities. Build business cases for proposed initiatives and alternatives that include return on investment benefits and payout period. Provides support ensuring that future state process design is consistent with best practices. Aids in design of appropriate metrics and KPIs for the financial and operational functions within the SSC. Reports on performance against performance/quality standards defined in service level metrics, and KPIs. Promotes World Class Customer Service with an emphasis on customer centricity, professionalism and courtesy. Models effective communication in a professional manner by investigating issues, conflicts and problems to provide resolution in a timely manner. Oversees continuous monitoring of the satisfaction of the quality of goods and services. This is a white-collar position where occasional lifting up to 20 lbs. may be required.May travel to complete work assignments, and conduct or attend conferences and meetings. May work a fluctuating work schedule to complete work assignments outside of the typical work week and work hours. Performs other duties as assigned.
Requirements
Conditions of Employment
See Duties and Qualifications
EVALUATIONS:
Qualifications
Bachelor's Degree in Accounting, Finance, Information Management (Master's Degree preferred) with four years of related and relevant work experience preferably in a data driven role; OR an appropriate combination of education and experience that demonstrates possession of the knowledge and skill equivalent to that gained in the above; OR appropriate experience that demonstrates that the applicant has acquired the knowledge, skills, and abilities equivalent to that gained in the above. Experience in direct application of lean/continuous improvement methodologies (e.g. Lean Six Sigma and DMAIC) in functional areas supporting PTP, Payroll, AR and GL process areas and within a Shared Services organization. The candidate should possess strong technical and project management skills in this position.Ability to lead and support the implementation of process improvements and initiatives including identification, business requirements, process design, analysis and change management. Ability to determine the root cause of organizational problems and create alternative solutions that resolve the problems in the best interest of the business. Ability to work independently with minimal supervision and successfully leverage internal and external resources. High degree of skill in analytical reasoning and the ability to apply that skill in the identification, analysis, and conceptualization of problems. Ability to clearly communicate information to key stakeholders written and orally. Demonstrated success in establishing a continuous improvement culture within new or existing team; work effectively in a team environment and in building collaborative relationships with peers and with other stakeholders. Strong financial process background and systems orientation (, Oracle and Business Intelligence applications, especially experience with Cognos and or Hyperion) highly desired. Comfortable working in a fast-paced, high-energy environment. A high degree of proficiency in Microsoft Office suite, especially advanced skills in Excel, Access, and MS Project.Experience working across multiple levels (including executive level), functions and regions; able to partner, lead and influence others without having a direct reporting relationship. Demonstrated proficiency setting a strategic vision for the overall team and leading the organization in successfully achieving these goals. Prior experience working in an environment comprising both military and civilian elements highly desired. Knowledge of DoD Instructions and Marine Corps policies, procedures, rules and regulations is a plus.
Education
Additional Information
GENERAL INFORMATION:Applicants are assured of equal consideration regardless of race, age, color, religion, national origin, gender, GINA, political affiliation,membership or non-membership in an employee organization, marital status, physical handicap which has no bearing on the ability to perform the duties of the position. This agency provides reasonable accommodations to applicants with disabilities. If you need a reasonable accommodation for any part of the application and hiring process, please notify the agency. The decision on granting reasonable accommodation will be on a case-by-case basis.It is Department of Navy (DON) policy to provide a workplace free of discrimination and retaliation. The DON No Fear Act policy link is provided for your review: https://www.donhr.navy.mil/NoFearAct.asp. As part of the employment process, Human Resources Division may obtain a Criminal Record Check and/or an Investigative Consumer Report. Employment is contingent upon the successful completion of a National Agency Check and Inquiries (NACI).For all positions requiring access to firearms or ammunition, the Federal Government is prohibited from employing individuals in these positions who have ever been convicted of a misdemeanor crime of domestic violence, or a felony crime of domestic violence adjudged on or after 27 November 2002. Selectees for such positions must submit a completed DD Form 2760, Qualification to Possess Firearms or Ammunition, before a final job offer can be made. Direct Deposit of total NET pay is mandatory as a condition of employment for all appointments to positions within MCCS. Required Documents: *Education/certification certificate(s), if applicable. *If prior military, DD214 Member Copy This activity is a Drug-free workplace. The use of illegal drugs by NAF employees, whether on or off duty, cannot and will not be tolerated. Federal employees have a right to a safe and secure workplace, and Marines, sailors, and their family members have a right to a reliable and productive Federal workforce. Involuntarily separated members of the armed forces and eligible family members applying through the Transition Assistance Program must submit a written request/statement (may be obtained from the MCCS Human Resources Office) and present ID card with "TA" stamped in red on front of card. INDIVIDUALS SELECTED FROM THIS ANNOUNCEMENT MAY BE CHANGED TO PART-TIME OR FULL-TIME AT MANAGEMENT'S DISCRETION WITHOUT FURTHER COMPETITION. ALL ONLINE APPLICATIONS MUST BE RECEIVED BY 1159PM EASTERN STANDARD TIME (EST) ON THE CLOSING DATE LISTED IN THE JOB POSTING.