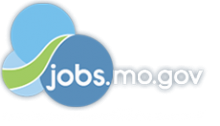 Job Information
Federal Reserve Bank

Communications Specialist (Internal Content)

in

Kansas City

,

Missouri
*Job Summary:*
The Federal Reserve Bank of Kansas City is seeking a Communication Specialist to join its corporate communications team. As a member of the Public Affairs Department, the Communication Specialist will focus primarily on supporting the Bank's internal communication strategies by writing, editing, and managing content for the Bank's intranet. Specifically you will create content and partner with other content owners to keep our intranet site accurate and fresh. In addition to this primary function you will also have the opportunity to write and edit content for other internal and external audiences. It is the Communication Specialist's responsibility to ensure content is consistent with Federal Reserve Bank standards and style before release. We are looking for candidates that have strong teamwork skills, are able to deliver on assignments, and enjoy working in a fast-paced environment.
*Key Activities*
Creates, proofreads, and edits own content, including print material, employee communication articles, and digital content to be used on the intranet or social media pages. Provides support for others creating content. Determines appropriate medium and implements plans to deploy content. Participates in regular content strategy sessions with other content producers to develop and meet Bank communication objectives. Proactively identifies opportunities to tell the organization's story to internal and external audiences through printed and digital platforms.
*Qualifications:*
• A bachelor's degree in journalism, communication, or related field, or an equivalent combination of education and/or directly related work experience.
• At least one to two years of experience working in a corporate communications environment. Four years plus experience preferred.
• Knowledge of AP style.
• Demonstrated writing, proofreading, and editing ability.
• Demonstrated ability to meet deadlines and prioritize multiple assignments.
• Strong verbal and written communication skills.
• Strong customer relationship skills.
• Knowledge and experience in content production and strategy in a digital environment is preferred.
• Experience using a content management system to post and present information on websites is preferred.
Applicants will be asked to provide writing samples during the consideration process.
Certain eligibility requirements apply.
Follow us on LinkedIn, Twitter, and our YouTube channel - Kansas City Fed.
/We [Federal Reserve Bank of Kansas City] are committed to building a diverse workplace, and are continually striving to achieve this goal. As such, we provide equal employment opportunities regardless of race, color, religion, sex, gender identity and/or expression, national origin, age, disability, sexual orientation, or genetic information./
Organization: *Federal Reserve Bank of Kansas City
Title: Communications Specialist (Internal Content)
Location: MO-Kansas City
Requisition ID: 267253