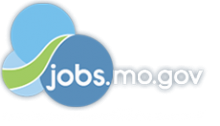 Job Information
CTG

Cerner Millennium PowerPlans & Orders Analyst

in

Kansas City

,

Missouri
Cerner Millennium PowerPlans & Orders Analyst
United States
Healthcare IT
Feb 04, 2021Post Date
21200451Requisition #
Apply for JobShare this JobSign Up for Job Alerts
CTG has a new opportunity available with a healthcare client! Apply with CTG for this exciting opportunity!
Project Duration: Long-term, 2 years
Project Location: Remote
Job Title: Cerner Millennium PowerPlans and Orders Analyst
Description: Full-time
Job Summary:
• Provide application support services for Cerner PowerPlans and Orders
• Develop, modify and maintain Cerner Millennium PowerPlans and Orders
• Work with Pharmacy team to validate build related to medications
• Analyze requests for new PowerPlans and orders, and make recommendations related to best practices
• Follow client's documented Demand Management process to obtain approval for changes
• Build changes in the test domain, work with user to complete testing, and move to production according to the client's change control process.
• Provide support for projects and other special application initiatives
• Troubleshoot errors and provide timely and high quality customer service
• Document issues and solutions
• Work with client users and functional teams as needed
• Escalate issues to the vendor as needed, and monitor vendor tickets for resolution
• Utilize the ticket management system to track issue status and work efforts
• Participate in 24x7 call rotation
*After an initial Knowledge Transfer period of 2 to 4 weeks at the client site, work will be performed remotely.
Requirements:
• 5+ years' experience in support and build of Cerner Millennium PowerPlans
• Excellent troubleshooting skills, with the ability to communicate resolutions to customers
• Prefer prior experience working remotely to provide production support
• In depth knowledge of clinical workflows required, RN or other clinical experience preferred
• CCL query ability for troubleshooting and maintenance audits
• Experienced in Cerner DCPTools, Knowledge Compiler Wizard, Discern Visual Developer, CoreEventManager, CoreCodeBuilder, Bedrock and HNAUser
To be considered for this opportunity, please apply directly through our website by clicking the link below or email your Word version resume and salary requirements to crystal.zerr@ctg.com
CTG (NASDAQ: CTG) has developed a reputation for responsiveness and reliability - traits that our clients say set us apart - since our founding in 1966. As one team, we create and deliver information and technology solutions that make our clients more successful and cultivate a workplace that attracts and develops the best people. Our vision is to be an indispensable partner to our clients and the preferred career destination for information and technology experts. CTG has operations in North America, South America, Western Europe, and India and regularly posts news and other important information online at www.ctg.com.
Our culture is a direct result of the people who work at CTG, the values we hold, and the actions we take. In other words, our people are the culture. It's a living, breathing thing that is renewed every day through the ways we engage with each other, our clients, and our communities. Part of our mission is to cultivate a workplace that attracts and develops the best people, reflected by our recognition as a Great Place to Work-certified company across many of our global operations.
CTG will consider for employment all qualified applicants including those with criminal histories in a manner consistent with the requirements of all applicable local, state, and federal laws.
CTG is an Equal Opportunity and Affirmative Action Employer. CTG will assure equal opportunity and consideration to all applicants and employees in recruitment, selection, placement, training, benefits, compensation, promotion, transfer, and release of individuals without regard to race, creed, religion, color, national origin, sex, sexual orientation, gender identity and gender expression, age, disability, marital or veteran status, citizenship status, or any other discriminatory factors as required by law. Our Affirmative Action program serves to promote occupational equality and diversity through good faith efforts. CTG is fully committed to promoting employment opportunities for members of protected classes.
Additional Information
Job Function: Application Analysis

Education Level: Bachelor's Degree (±16 years)

Work Remote: Yes

Travel: Yes, 5 % of the Time