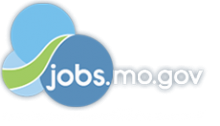 Job Information
Children''s Mercy Hospitals & Clinics

Business Continuity Analyst

in

Kansas City

,

Missouri
Job Description
The Business Continuity Analyst helps to ensure the smooth operation of a business in the event of a disaster or emergency, which may affect operations or cause a loss of information. As a risk management professional, their duties are to perform inspections and analysis of the organization's preparedness and make suggestions on how to improve recovery time after an emergency. The business continuity analyst works closely with contingency coordinators and facilities managers, providing them with key guidance on how to quickly implement contingency plans.
The Business Continuity Analyst reports to the BC/DR Manager and will be responsible for the following activities and functions:
• Develops, documents, and communicates business continuity program documents and procedures throughout the organization.
• Hands-on experience with business continuity, emergency management, response, and communications.
• Implements and coordinates business continuity plans and procedures.
• Coordinate with the DR Analyst on the implementation of disaster recovery plans in the event of a disaster or emergency that interrupts normal information system operations.
• Creates and delivers BCP/DR best practices including an awareness program, plan development, plan validation, event communications, and recovery consulting services to the internal business customers as directed by the BC/DR Manager.
• Recommends recovery strategies and options, and assists with the implementation of recovery solutions.
• Contribute to DR test development, BC exercises, and test drills.
• Demonstrate analytical skills in assessing any resiliency capability maturity and risks based on the divisional and enterprise BIAs, BCPs, test plans, and other available sources of data. Utilize gaps identified in designing scenarios.
• Coordinate and facilitate Business Continuity plan exercises.
• Document results and lessons learned from Business Continuity plan exercises and live events.
• Conduct Awareness and Training activities with business units and report results.
Job Requirements
• Bachelor's degree or equivalent work experience
• 3-5 years of Business Continuity domain experience
• Experienced in Business Continuity/Disaster Recovery Program best practices.
• Strong understanding of business processes, IT systems, supporting infrastructure, and their interdependencies.
• Has participated in, and/or organized the development of a recovery program and creation/delivery of BCP/DR best practices.
• CBCP (Certified Business Continuity Professional) or equivalent certifications preferred
• BCCS (Business Continuity Certified Specialist) or equivalent is preferred
• Established an understanding of business and IT recovery strategies and solutions.
• Strong analytical, organizational, and decision-making skills.
• Strong verbal / written communications. Must be able to interface and coordinate work efficiently and effectively with business partners in remote locations.
• Must be a leader and a productive team player.
EEO Employer/Disabled/Vet