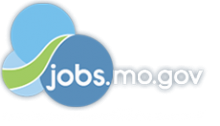 Job Information
H&R Block

Business Analyst

in

KANSAS CITY

,

Missouri
392677BR
Title:
Business Analyst
What you'll do... :
Responsible for working with users to define and document system requirements for new implementations and enhancements. Other responsibilities will include facilitating requirements gathering and design sessions, reviewing design documentation with users and developers, preparing process and data models, prioritizing system functionality based on requirements, coordinating pilot and test activities, and designing screens and reports.
Responsible for production support of assigned system(s) to ensure efficiency in system and production. Work with developer upon failure of system and apply patches and fixes to current system(s). Work with developer and/or DBA to "tune" the system to ensure the most efficient system(s) within available resources.
Responsible for ensuring an efficient and smooth production environment for assigned system(s) by applying patches and fixes to system or working with the developer upon failure of system. Responsible for ensuring the least amount of downtime or inefficient production for assigned system(s).

Use in-depth understanding of system to write reports for users and/or clients from system(s) which aid in business decision making.

Develop and conduct user training on system(s) functionality.

Work with field and internal users to understand system needs and develop plans for meeting those needs.

Assist in large scope projects or lead activities in small to medium scope projects during analysis, design, construction and testing phases of projects.

Facilitate in requirements and design sessions for smaller to medium scope projects and participate in the requirements and design sessions for large scope projects.

Define and document functional and system specifications.

Develop process flows, system flows, and data models using modeling and process tools.

Prioritize system and data functionality requirements based on user needs and project constraints.

Review design documentation with users and developers.

Work with users and technical team to produce project charters, scope documents and conceptual design documents.

Work with vendors and vendor packages to ensure that system requirements are understood.

Develop test plans and QA activities.

Coordinate pilot and rollout planning, use enhancement requests and defect tracking.

Develop presentation materials and conduct presentations to users.
Job ID:
392677BR
Address1:
ONE H&R BLOCK WAY
City:
KANSAS CITY
State:
Missouri
About H&R Block... :
We're here to live our purpose—to provide help and inspire confidence in our clients and communities everywhere. We take our work personally, because we know what it represents: Families and homes. Livelihoods and lives.
We've been true to that purpose since brothers Henry and Richard Bloch founded our company in 1955. Since then, we've grown to approximately 12,000 tax offices throughout the United States and around the world. When you join our team, you'll add to the momentum of a forward-thinking company—one that defined an industry and is now leading its transformation.
Employee Type:
Regular
It would be even better if you also had... :
Experience with a structured methodology

Experience using business and system process and remodeling tools

Formal training conducting facilitated sessions

Applications development experience
What you'll bring to the team... :
Bachelor's degree with emphasis in Business Management, Systems Development, or related area or equivalent combination of education and work experience

Three to five years experience as a business systems analyst and/or project manager in an information technology environment

Demonstrated proficiency in system(s) supported

Demonstrated facilitation skills for capturing requirements

Knowledge of relational database concepts

Knowledge of the systems development lifecycle

Exposure to client/server and/or web development

Effective verbal, written and interpersonal communication skills

Demonstrated decision making, analytical and problem solving skills

Effective time management and organizational skills with the ability to handle multiple priorities

Experience using software applications such as Microsoft Project, PowerPoint, Word, Excel and Visio
Posting Title:
IT Business Analyst
Sponsored Job:
#hrbjob #indeedkr
Job Family:
Business Analyst