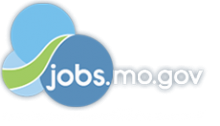 Job Information
SS&C Technologies

Benefits Configuration Consultant

in

Kansas City

,

Missouri
The speed of technology. The influx of data. Shifting regulations. Increased customer expectations.
That's where you'll find SS&C, helping clients find opportunity in ever-changing and complex customer, business, and regulatory requirements. Mastering complexity is a constantly changing and evolving challenge – one that only a few people can embrace and thrive upon.
If you see your opportunity in complexity, then we are the right fit for you.
Job Description:
Organizational Overview
SS&C Health, Inc. is a leading independent provider of health care information management services. We support commercial, Medicaid, and Medicare Part D with a business model that provides full disclosure and transparency. SS&C Health serves a wide range of clients and key health care organizations. SS&C Health provides quality healthcare information management services to our customers. We deliver value-added products and services for transaction processing, data analysis, and decision support. We do this professionally, ethically, and with concern for our shareholders, associates, and community.
Role Overview
The essential functions of Benefit Configuration Consultants include providing high-level pharmacy benefit and related systems expertise and guidance to customers and staff, mentoring and training less experienced analysts, leading and consulting on the most complex or high exposure projects, and consulting on product vision, planning, and forecasting. Benefits Configuration Consultants perform in a high-level, analytical role with technical expertise on the multiple systems used in the design and administration of pharmacy benefits. Demonstrating a combination of pharmacy benefit business knowledge and an in-depth understanding of each system's capability and how they integrate with each other, Benefits Configuration Consultants consult with customers and Pharmacy Benefit staff on how to most effectively and efficiently design and configure complex benefit structures to harmonize them within the overall benefit and correctly process pharmacy claims.
Responsibilities
Provide technical guidance and/or direction concerning the business implications of the application of the various systems

Provide mentorship and training to less experienced analysts

Lead, coordinate, or consult on the most complex or high exposure projects including new customer implementations, global projects spanning multiple clients or systems, and system implementations or enhancements

Accountable for multiple projects, such as estimating project scope, determining required resources, defining project tasks, and assigning work

Demonstrate an extensive knowledge of the health care information management, managed care, or pharmacy benefit management industries

Apply their expertise by collaborating on the translation and documentation of functional requirements into system specifications for systems development projects.

Consult on product vision, planning, and forecasting
Qualifications
Minimal:
Bachelor's degree and 3 years of work-related experience, or Master's degree and 1 year of work-related experience, or 5 years of equivalent work-related experience

​6 years' experience demonstrating a strong knowledge of pharmacy benefit set up and the company's systems or related experience; experience supporting the software development life cycle

2 years' project management experience

Demonstrated expertise in NCPDP processing, Medicare Part D, health information management, healthcare reform, spread pricing, Multi-Ingredient Compounds (MIC), coordination of benefits (COB), D.0 standards, National Provider Identifiers (NPI), specialty management, coverage gap program management, home infusion pharmacy, or long-term care (LTC)
Optimal:
8 to 10 years' experience demonstrating a strong knowledge of pharmacy benefit set up and the company's systems or related experience

5 to 7 years' project management experience
Location:
Kansas City Missouri
SS&C is an equal opportunity employer and values a diverse and inclusive workplace. All qualified candidates will receive consideration for employment without regard to age, race, color, religion, genetic information, sex, sexual orientation, gender identity, national origin, disability status, protected veteran status, or any other characteristic protected by law. For more information about Equal Opportunity in the Workplace please click here (http://www.eeoc.gov/employers/upload/eeocselfprintposter.pdf) and here (https://www.eeoc.gov/employers/upload/eeocgina_supplement.pdf) . SS&C is committed to working with and providing reasonable accommodation to job applicants with disabilities. If you are a qualified individual with a disability and need an accommodation or accessibility assistance to complete the online application, please contact us at PeopleCenter@dstsystems.com for assistance.
SS&C is a global provider of investment and financial services and software for the financial services and healthcare industries. Named to Fortune 1000 list as top U.S. company based on revenue, SS&C is headquartered in Windsor, Connecticut and has 20,000+ employees in over 90 offices in 35 countries. Some 18,000 financial services and healthcare organizations, from the world's largest institutions to local firms, manage and account for their investments using SS&C's products and services.