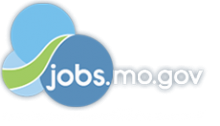 Job Information
US Engineering Company

Application Developer Backend (Remote)

in

Kansas City

,

Missouri
Do you want to work with a development team that is building innovative cloud-based applications and revolutionizing the construction industry? As a remote Application Developer at U.S. Engineering, you will work on a wide range of apps used across our company to enhance and streamline processes. Our leadership is fully committed to being the technology leader in the construction industry. Our progressive Development Team has a passion for writing high quality code that matches the quality work that has made U.S. Engineering successful over the last 125 years.
This position will allow you to be a creative developer, work alongside a small team, and use leading web technologies. Our goal is to create applications to track and manage mechanical systems from manufacturing to installed product. A career at U.S. Engineering means you will be a part of shaping future skylines, enriching communities, and lowering the Total Cost of Ownership for building owners.
We're looking for visionaries to carry our mission forward.
WE ARE LOOKING FOR:
A motivated Application Developer that wants to write quality code in an agile environment using leading technologies, such as TypeScript and Node.js. This individual programs, deploys, and refactors our solution using industry standard coding practices. They will have a strong understanding of modern tools, frameworks, and libraries. A strong grasp of data modeling, RESTful API architecture, and the overall design of modern coding patterns is highly valued.
IN THIS ROLE YOU WILL:
Collaborate with the Development Team and third-party developer consultants to create a variety of applications crucial to our business needs.

Craft effective solutions while documenting code, processes, and development patterns.

Support custom web applications and integrations after their development with regular maintenance and feature requests.

Have opportunities to provide input on processes and technologies used in our stack.
BASIC QUALIFICATIONS:
The following are required to be considered for this role:
Able to collaborate remotely within multiple team environments to accomplish project goals.

Able to follow pre-built design patterns, while developing and implementing new concepts.

Demonstrates a strong customer service mindset and excellent communication skills.

Able to deliver results in an agile environment; Illustrates strong initiative and sense of urgency.

Flexible: able to work on multiple projects, but adapt to changing priorities.

Knowledge of best practices in modern web application development.

Strong understanding of the core concepts of Object-oriented programming.
EDUCATION & EXPERIENCE
At least 3-5 years of experience with application development, or related API or server-side development experience.

Experience within the construction industry is helpful.
PREFERRED QUALIFICATIONS:
Your resume will stand out if you have:
A general understanding of Node.js, TypeScript, and the overall use of NPM.

Understanding of ORMs, SQL, and the creation of relational databases and optimized queries.

Knowledge of Visual Studio Code, GitHub, continuous integration, and other industry leading developer applications that enhance or otherwise increase developer efficiency.

General understanding of the development pipeline including but not limited to; testing practices, continuous integration, and continuous deployment.

General understanding of RESTful API programming patterns; including the use of documentation tools, such as Swagger.
BONUS QUALIFICATIONS:
You will be considered a "Rock-Star" candidate if you also have:
Understanding of Azure and other cloud platforms.

Understanding of serverless functions.

Knowledge of the Agile Software Development Lifecycle and other project management principles.

Understanding of construction workflows or mechanical contracting processes.
PHYSICAL AND/OR TRAVEL DEMANDS:
Although not frequent, work outside of normal business hours as required to maintain customer satisfaction.

Frequent sitting, use of keyboard/monitor, use of 10-key, and use of telephone.

Occasional travel to other project or office sites required.
We Will Bring This to the Table
A team focused on Being the Best.

An organization that has had the strength and stability to thrive for more than 125 years.

Leadership that understands our next 125 years depends on our ability to evolve.

An industry-leading benefits package, including HSA contributions, 529 savings matching, no waiting periods and 100% vesting starting on Day 1. (Click this link to learn more (https://www.usengineering.com/careers/working-at-u-s/) .)