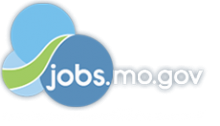 Job Information
Federal Reserve Bank

Analytics Analyst II - Senior Analyst I

in

Kansas City

,

Missouri
*Job Summary:*
The Treasury and Payment Services (TAPS) Division is hiring for an Analytics Analyst position within its Treasury support function. Analysts within this function provide support to technology applications managed on behalf of the Fiscal Service. As an Analytics Analyst, you will provide project management and metrics support, research new data sets and make recommendations for prioritization and data formatting, as well as apply business intelligence practices to large data sets to create effective visualizations that empower business decisions. You will serve as a consultant to internal and external customers and as a thought leader for the overall data and analytics strategy of your team and the broader organization.
*Key Activities:*
Processes, cleans, and analyzes data from a variety of sources.
Researches new datasets and makes recommendations for prioritization and data formatting• Analyzes data to discover information, business value, patterns, and trends in support of program decision making.
Develops reports, analyses, and recommendations as directed, leveraging interactive data visualization and business intelligence products.
Effectively communicates results of analyses and makes recommendations to improve the business.
Collaborates, communicates, and educates other staff to improve general understanding of data and analytics.
Leads or completes ad-hoc analytics projects and/or assignments.
Provides analytical and project management support to management and staff in completing various projects.
Performs other duties as assigned.
*Qualifications:*
Bachelor's degree from an accredited college or university or equivalent combination of education and experience.
One to five years professional experience generally required.
Effective analytical and problem-solving skills, including the ability to understand and explain data and analytics projects.
Proficient computer skills in programs including, but not limited to Word, Excel, PowerPoint, Internet, and e-mail programs.
Effective verbal and written communication and presentation skills.
Demonstrated project management skills to include organization, planning, and execution.
Demonstrated personal initiative.
Effective customer service orientation.
Effective interpersonal skills, including the ability to work effectively in a team environment.
Preferred Qualifications:
1 year of data visualization experience
1 year of programming experience (R/R markdown or Python preferred)
Understanding of Agile Scrum principles and ceremonies
United States citizenship or lawful permanent resident alien status with at least three or more years of United States residency from the date of legal entry to the United States is required for this position.
This position has additional screening requirements due to the information accessed while performing the job. These additional screenings would be initiated at the time of offer acceptance and can take up to a couple of months to be completed. You can begin work before the screening is completed; however, continued employment is contingent on acceptable screening results. The areas screened may include education/employment verification, criminal history, credit history, and reference checks.
Follow us on LinkedIn, Twitter, and our YouTube channel - Kansas City Fed.
/We [Federal Reserve Bank of Kansas City] are committed to building a diverse workplace, and are continually striving to achieve this goal. As such, we provide equal employment opportunities regardless of race, color, religion, sex, gender identity and/or expression, national origin, age, disability, sexual orientation, or genetic information./
Organization: *Federal Reserve Bank of Kansas City
Title: Analytics Analyst II - Senior Analyst I
Location: MO-Kansas City
Requisition ID: 267717