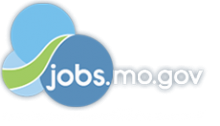 Job Information
Cerner

Academy System Engineer - Current Intern

in

Kansas City

,

Missouri
65583BR
Job Title:
Academy System Engineer - Current Intern
Job Description:
As an Academy System Engineer, you support the backbone through which all of Cerner technology runs. You are a big thinker who isn't afraid of complexity and wants to design, install, implement and support technology infrastructures capable of managing and protecting health and financial information from around the world.
You're creative, inquisitive and motivated as you consult with internal and external teams to analyze requirements, design information flow and implement processes. You may also help design and implement data interfaces and install non-Cerner systems, and could have the opportunity to travel to client sites. Your end goal is a system built for optimal performance, recoverability and availability.
When hired into the Tech Academy, you reap big benefits. During training, you will gain insights into Cerner's support methodology and will begin real project work immediately. You'll work alongside the experts to gain knowledge and skills that will prepare you for a long-term, meaningful career with Cerner.
Auto req ID:
65583BR
Additional Information:
Applicants for U.S. based positions with Cerner Corporation must be legally authorized to work in the United States. Verification of employment eligibility will be required at the time of hire. Visa sponsorship is not available for this position.
Some Cerner positions may be obligated to comply with client-facing requirements and occupational health requests, including but not limited to, an immunization set, an annual flu shot, an annual TB screen, an updated background check, and/or an updated drug screen.
Career Level:
Entry Level/ Junior Professional
Company Overview:
Cerner is a place where people are encouraged to innovate with confidence and focus on what is important – people's health and the care they receive. We are transforming health care by developing tools and technologies that make it more efficient for care providers and patients to navigate the complexity of our health. From single offices to entire countries, Cerner solutions are licensed at more than 25,000 facilities in over 35 countries.
Cerner's policy is to provide equal opportunity to all people without regard to race, color, religion, national origin, ancestry, marital status, veteran status, age, disability, pregnancy, genetic information, citizenship status, sex, sexual orientation, gender identity or any other legally protected category. Cerner is proud to be a drug-free workplace.
EEO is the Law (English) at https://www.cerner.com/-/media/FF88D3155CB245EB98BA1DB8F934E3E5.ashx
E-Verify Participation (English) at https://www.cerner.com/-/media/88648CD9668E49FBA6EB9C11FAA1634F.ashx
Right to Work (English) at https://www.cerner.com/-/media/E1CD6BEF8082430E882E5CD9D5165A86.ashx
EEO is the Law (Spanish) at https://www.cerner.com/-/media/801186E054394473A0E1380768F3FE47.ashx
E-Verify Participation (Spanish) at https://www.cerner.com/-/media/88648CD9668E49FBA6EB9C11FAA1634F.ashx
Right to Work (Spanish) at https://www.cerner.com/-/media/96E03778704E4492B394F95521A0B7E8.ashx
Country:
United States
Qualifications:
Basic Qualifications:
Bachelor's degree in Computer Information Systems, Management Information Systems, Information Systems, Computer Science, Engineering, or related field; or equivalent relevant work experience

Actively participating in Cerner's 2020 Summer Internship Program
Preferred Qualifications:
Proficiency through work experience or academic coursework in operating system and database technologies including Linux, Unix, Windows, SQL, etc.
Expectations:
U.S. work authorization required

Must reside in or be willing to relocate to the Kansas City area

May be required to lift up to 20 lbs., i.e. server, network equipment

Willing to work additional or irregular hours as needed and allowed by local regulations

Work in accordance with corporate and organizational security policies and procedures, understand personal role in safeguarding corporate and client assets, and take appropriate action to prevent and report any compromises of security within scope of position

Perform other responsibilities as assigned
State/Province:
Missouri
Relocation Assistance Available:
Yes - Domestic/Regional
City:
Kansas City
Virtual Eligible:
No
Job Family Group:
Students & Graduates