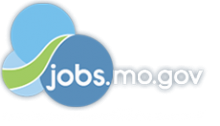 Job Information
RedMane Technology

Systems Administrator - D Jefferson City, MO

in

Jefferson\x20CIty

,

Missouri
Systems Administrator '2013 Jefferson City, MO
Company Description
RedMane Technology LLC is an application software consulting and systems integration company based in Chicago.
We deliver software solutions for our clients throughout the United States and Canada by means of building new applications, implementing cloud and packaged systems, and/or modernizing legacy systems.
RedMane has earned an exemplary service reputation.
Our primary objective is to ensure the solutions we design and implement meet or exceed the needs of our clients for their mission critical systems.
We are a problem-solving company.
Technology is just our tool.
The Role
As a system administrator, you will work in a collaborative environment where you will play a key role in installing, supporting, upgrading and patching software components and cloud services. You will also research and do proof-of-concepts on new technologies on improving our ability to support RedMane'2019s clients. This support will include both on-premise and cloud environments.
We are seeking to engage your inquisitive nature and inclination to learn.
Day to Day Activities include
Constantly improving skills set and sharing new knowledge with others on the team.

Participate in the daily team stand-ups.

Install, support and upgrade software components.

New product research and completing proof-of-concepts on how it can improve our ability to support RedMane clients.

Support Continuous Integration / Continuous Delivery toolsets such as Azure Devops, Jenkins, and GITHub.

Complete level 2 and level 3 support tickets.

Analyze issues and determine root cause along with completing solutions to resolve.

Work with Microsoft Azure Cloud technologies to support RedMane clients.

Qualifications

Bachelors or master'2019s degree in computer science or related field preferred

Must have an interest in and willingness to learn diverse technologies

Understanding of computer virtualization, networking fundamentals, scripting and automation.

Required Qualifications

All professionals at RedMane are expected to possess these skills:

A strong ethical foundation, capable of thriving in an environment and culture where honesty, integrity, and accountability are core values.

A collaborative spirit, a team orientation, and a willingness and desire to contribute to the success of others.

We Offer You

RedMane has a great working environment, offering challenging and interesting work, a place where you can have fun and express your talent and creativity. A chance to make a significant contribution that will be recognized and valued. You will be working side by side with like-minded peers in a non-bureaucratic environment where sharing knowledge is the norm.

We believe you should have fun and enjoy growing your career; we provide the supportive and empowering environment to make it happen.

Market based compensation with a full range of benefits including medical, dental, vision, 401(k), short and long-term disability insurance, etc.