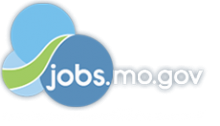 Job Information
Verint Systems, Inc.

Solution Consultant

in

Jefferson City

,

Missouri
Solution Consultant
Location US-Remote (United States)
Job ID 15835
The Pre Sales Solution Consultant role is a subject matter expert in the EM Professional cloud solution. They deliver product demonstrations for customers, partners, and prospects during sales engagements (including responding directly to customer procurement-prescribed demonstration scenarios), respond to bids to drive license revenue and customer success and deliver sales enablement to partners.
Primary Objective: The Presales Solution Consultant is responsible for supporting the sales team both in Verint and Verint's partners in meeting software and SaaS revenue targets through executing a business driven sales methodology that links our solutions with prospect business drivers.
Principal Duties and Essential Responsibilities:
Execute the Company's sales strategies and support achievement of established sales quota.

Through a consultative approach use industry knowledge and best practices, coupled with knowledge of how Verint's solutions can drive improvement to secure new business and differentiate us from our competition.

Work in conjunction with both Verint and Partner account executives and other pre-sales consultants to derive a winning proposition and sales strategy for new license opportunities.

Execute customer/prospect discovery sessions, executive meetings, business case creation (including ROI) strategy sessions, roadmap workshops and review meetings with customers that lead to an on-going knowledge gathering exercise with the aim of securing additional business within the customer base or to acquire new prospects.

Deliver compelling customer demonstrations that showcase the capabilities of the solutions and areas of greatest value and ROI based on specific customer requirements and needs.

Generating detailed business reports and action plans identifying areas of strengths and weaknesses within the customers/prospects operational and business processes clearly identifying where Verint can offer operational excellence and bring clear business advantage.

Collaborate with the customer/prospect and sales team to develop the appropriate solution bill of material to drive customer satisfaction and value.

Work collaboratively on cross functional teams to continually provide feedback on ways Verint can improve product functionality, consulting services, training offerings and sales collateral, demo content and messaging.

Where required, provide continuity through the hand off phase to services to ensure the customer's expectations are met.

Serve as a role model; mentoring the sales team, transferring skills/knowledge for solution selling as it relates to our Verint Solutions.
Minimum Requirements:
5+ years of experience in a consulting or presales role with a successful track record in the complex pre-sales process.

Bachelor's Degree in Computer Science/Software Engineering or equivalent years of experience.

Excellent communication skills to effectively present to a wide range of audiences, including an ability to communicate business and technical concepts clearly, effectively and convincingly through presentations and demos.

Ability to demonstrate software to executive audiences.

Ability to create a compelling, value-based presentations.

Demonstrated history of working with customers and collaborating with extended sales teams to help complete a complex product sale.

Ability to grasp and describe technology concepts using terminology that an operations person or executive can understand.

Be able to articulate proposals and return on investment to operations management buyers.

Ability to manage multiple projects and tasks to completion with minimal supervision.

Must possess a creative, energetic and enthusiastic presentation style.

Must possess strong listening skills.

Demonstrated highly developed project management and organizational skills.

Ability and proven experience interfacing with all levels of management.

Self-motivated and a team player.

Travel expectations are 50-60%.

Successful completion of a background screening process including, but not limited to, employment verifications, criminal search, OFAC and Social Security verification.

Successful completion of a credit check necessary for those travel-related roles that will require the candidate to obtain the appropriate credit line required to travel.
Preferred Requirements:
5+ year's presales experience selling CRM enterprise software solutions

5+ year's presales experience selling CRM enterprise software solutions to Government.

Knowledge of SQL and at least one RDBMS platform

Developing and using WCF/REST/SOAP web services

Web scripting platforms such as PHP, ASP, JSP

Knowledge of EM Professional (aka LAGAN)

Graphics and video editing tools such as Camtasia, Adobe Creative Suite (Photoshop, Premiere) or Final Cut Pro

Report development (e.g., Power BI)
As an equal opportunity employer, Verint Systems Inc. prides itself in providing employees with a work environment in which all individuals are treated with respect and dignity. This means we are committed to providing equal opportunity to all qualified employees and applicants for employment without regard to one's race, color, religion, national origin, age, gender, disability, alienage or citizenship status, marital status, creed, genetic predisposition or carrier status, sexual orientation, Veteran status or any other classification protected by applicable federal, state or local laws. This policy applies to all terms and conditions of employment including but not limited to hiring, placement, promotion, compensation, training, leave of absence or termination.