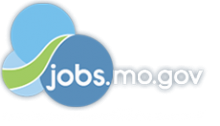 Job Information
CTG

Senior Software Engineer - Python

in

Jefferson City

,

Missouri
Senior Software Engineer - Python
United States
New
Information Technology
Jun 09, 2021Post Date
21201691Requisition #
Apply for JobShare this JobSign Up for Job Alerts
CTG has an immediate opportunity for a direct hire opportunity for a Senior Python Developer (angular is a huge plus as well). This opportunity is with one of our prestigious clients in the Southeastern US. This is a 100% REMOTE role with a very competitive salary and benefit package! Our client is a leading clinical trial laboratory services organization with end-to-end laboratory services and secure, enterprise-wide bio specimen and consent management solutions. With a relentless focus on quality and innovation, they use their global experience and scientific expertise to transform science and data into actionable medical insights that help customers improve human health.
Job Overview
• Designs, analyzes, programs, debugs, and maintains system/web enhancements and/or new products. Designs, develops, implements and updates software systems in accordance with the needs of the organization. Primary language and development will be with Python with other programming duties in Angular, among other tools as well.
Responsibilities
• Evaluates, schedules, and resources development projects; investigates user needs; and documents, tests and maintains computer programs.
• Accurately estimates the magnitude and time requirements to complete for projects. Provides accurate and timely updates to project manager and/or team lead on progress.
• Defines deliverables, costs and benefits and ROI.
• Writes designs for new systems, or changes to existing systems.
• Designs, writes and performs unit, integration or system testing which includes development of test plans.
• Participates in peer review of work products such as code, designs, and test plans produced by other team members.
• Assists other team members, serving as an expert either in the business application, development technologies or Software Development Lifecycle processes (such as reviewing, designing and testing).
• Works with the documentation team to assure new functionality is properly documented.
• Update corporate information sets associated with application information, such as PDRS and Application Portfolio database.
• Serves as level 4 support, troubleshooting problems, providing workarounds and producing patches for customers as required.
• Performs other duties as needed.
Minimum required education and experience
• Bachelor's Degree in computer science or related discipline and 5+ years of experience with applicable tools, including database access; or equivalent combination of education, training and experience.
REQUIRED KNOWLEDGE, SKILLS AND ABILITIES
• Strong experience programming and development in Python and also knowledge of Python Web Framework Flask.
• Experience working with JavaScript
• Experience working with web development with a UI focus
• Experience working with REST Web services
• Experience working with HTML5 and CSS
• Experience working with Angular
• Experience with OpenAPI preferred
• Experience with ORM (Object-relational mapping) such as SQLAlchemy preferred
• Experience with Kafka preferred
• Experience with an RDBMS preferred (proficiency in one of the following: Oracle, MS SQL Server)
Interested parties, please apply online, or email directly: anisha.muralidhar@ctg.com. Please reference job # 21201691 and the job title in the subject line.
CTG is a leading provider of digital transformation solutions and services that accelerate clients' project momentum and achievement of their desired IT and business outcomes. Our vision is to be an indispensable partner to our clients and the preferred career destination for digital and technology experts. CTG has operations in North America, South America, Western Europe, and India. For more information, visit www.ctg.com.
Our culture is a direct result of the people who work at CTG, the values we hold, and the actions we take. In other words, our people are the culture. It's a living, breathing thing that is renewed every day through the ways we engage with each other, our clients, and our communities. Part of our mission is to cultivate a workplace that attracts and develops the best people, reflected by our recognition as a Great Place to Work-certified company across many of our global operations.
CTG will consider for employment all qualified applicants including those with criminal histories in a manner consistent with the requirements of all applicable local, state, and federal laws.
CTG is an Equal Opportunity and Affirmative Action Employer. CTG will assure equal opportunity and consideration to all applicants and employees in recruitment, selection, placement, training, benefits, compensation, promotion, transfer, and release of individuals without regard to race, creed, religion, color, national origin, sex, sexual orientation, gender identity and gender expression, age, disability, marital or veteran status, citizenship status, or any other discriminatory factors as required by law. Our Affirmative Action program serves to promote occupational equality and diversity through good faith efforts. CTG is fully committed to promoting employment opportunities for members of protected classes.
Additional Information
Job Function: Programming & Application Development

Education Level: Bachelor's Degree (±16 years)

Work Remote: Yes

Travel: No