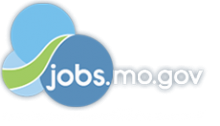 Job Information
Facebook

Research Scientist, Demography and Survey Science - University Grad

in

Jefferson City

,

Missouri
Intro:
Facebook's mission is to give people the power to build community and bring the world closer together. Through our family of apps and services, we're building a different kind of company that connects billions of people around the world, gives them ways to share what matters most to them, and helps bring people closer together. Whether we're creating new products or helping a small business expand its reach, people at Facebook are builders at heart. Our global teams are constantly iterating, solving problems, and working together to empower people around the world to build community and connect in meaningful ways. Together, we can help people build stronger communities - we're just getting started.
Summary:
The Demography and Survey Science team's mission is to improve the way we run surveys and make decisions both within and outside of Facebook. We are looking for quantitative social scientists with experience in applied research in survey methodology, statistical inference, regression modeling, exploratory data analysis, and mathematical demography. With more than a million survey responses daily, you will help teams differentiate the signal from the noise, and provide them with the information and insights they need to make better, more informed product decisions. You will enjoy getting unique access to several of the richest data sets in the world, cutting edge technology and the ability to solve novel problems and provide innovative and methodologically rigorous research across the company.The perfect candidate will have a background in a social science, quantitative or technical field and experience working with large data sets and relational databases. You are focused on results, a self-starter, and have superior analytical, computational, and communication skills.
Required Skills:
Apply your expertise in quantitative analysis, survey methodology, and the presentation of data to see beyond the numbers and understand how to effectively direct products to better serve their users

Provide teams with usable measurement strategies and methodologies to meet their product and business decision needs

Inform, influence, support, and execute research projects used throughout Facebook to drive product and company decisions

Deliver insights and recommendations clearly to relevant audiences
Minimum Qualifications:
Currently has, or in the process of, obtaining a(n) PhD in statistics, political science, sociology, economics, demography, computational social sciences or related field, and experience with applied problems in survey research

Experience in applying at least one of the following in your research: survey methodology (e.g., bias correction, sampling and design), quantitative research methods or statistical analysis, regression modeling, causal inference with a survey outcome, shrinkage and regularization, designing and analyzing longitudinal panel surveys, behavioral data analysis

Experience with data analysis using tools such as R or Python and with SQL

Experience initiating and driving research projects to completion with minimal guidance

Experience communicating the results of analyses

Must obtain work authorization in country of employment at the time of hire, and maintain ongoing work authorization during employment
Preferred Qualifications:
Experience with large data sets and distributed computing (Hive/Hadoop)

Experience with Bayesian statistical models

Experience with primary data collection

Experience with field experiments, experimental design, missing data, survey sampling, and/or panel data

Experience with observational causal inference (e.g., regression adjustment, matching, propensity score stratification), or quasi-experimental methods (e.g., instrumental variables, regression discontinuity, interrupted time series)

Experience with bandit optimization, adaptive experimentation, and/or Gaussian processes
Industry: Internet
Equal Opportunity: Facebook is proud to be an Equal Opportunity and Affirmative Action employer. We do not discriminate based upon race, religion, color, national origin, sex (including pregnancy, childbirth, or related medical conditions), sexual orientation, gender, gender identity, gender expression, transgender status, sexual stereotypes, age, status as a protected veteran, status as an individual with a disability, or other applicable legally protected characteristics. We also consider qualified applicants with criminal histories, consistent with applicable federal, state and local law. Facebook is committed to providing reasonable accommodations for candidates with disabilities in our recruiting process. If you need any assistance or accommodations due to a disability, please let us know at accommodations-ext@fb.com.