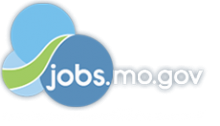 Job Information
Facebook

Privacy Compliance Manager

in

Jefferson City

,

Missouri
Intro:
Facebook's mission is to give people the power to build community and bring the world closer together. Through our family of apps and services, we're building a different kind of company that connects billions of people around the world, gives them ways to share what matters most to them, and helps bring people closer together. Whether we're creating new products or helping a small business expand its reach, people at Facebook are builders at heart. Our global teams are constantly iterating, solving problems, and working together to empower people around the world to build community and connect in meaningful ways. Together, we can help people build stronger communities - we're just getting started.
Summary:
The global privacy regulatory landscape is not static and the product and technical landscape at Facebook changes multiple times daily to continue to meet and exceed the needs of our 3B+ users on our platform.We are looking for a talented individual who brings a product mindset to privacy and compliance. Someone who shares our passion for tackling privacy complexities head-on, to help design and build continuous operational compliance practices throughout the company while representing our users and their privacy at the forefront of everything that we do.In this role, you will interact with product, business, legal and engineering teams across the company to develop deep insights and drive improvements into the mechanics of how teams incorporate compliance and privacy-by-design into operations and product lifecycles.
Required Skills:
Synthesize various requirements and priorities into a unified actionable roadmap for company-wide privacy compliance milestones and drive the execution across multiple cross-functional teams.

Create clear and concise requirements both business and technical to enable the automation of privacy controls and compliance obligations.

Develop long-term objectives of how we will evolve privacy controls while delivering on immediate priorities.

Provide guidance to product, business and engineering teams on complying with the Privacy Program and its day-to-day objectives.

Translate legal and privacy regulatory requirements to product and engineering teams leveraging a user first mindset to enable automation and compliance by design.

Become a trusted partner working cross-functionally with engineer, product and business teams building a deep understanding of how their teams work, their needs and how privacy compliance can be operationalized into their teams.

Evaluate, evolve and create program controls and protocols working with legal and privacy product teams.

Anticipate bottlenecks, provide escalation management, and ensure user privacy is not compromised.
Minimum Qualifications:
10+ years of product/program management.

10+ years experience delivering tech programs or products from inception to delivery across organizations.
Preferred Qualifications:
Bachelor's or Master's degree in a related discipline or equivalent practical experience

Experience influencing stakeholders and engineers

Proven track record of delivering ambitious product, and/or organizational or process changes

Design thinking process improvement experience leveraging creativity and structure to solve complex problems

Experience working in a technical environment

Cross-group collaboration experience

Experience in end-to-end lifecycle coordination

Familiar with various privacy data protection legislation
Industry: Internet
Equal Opportunity: Facebook is proud to be an Equal Opportunity and Affirmative Action employer. We do not discriminate based upon race, religion, color, national origin, sex (including pregnancy, childbirth, or related medical conditions), sexual orientation, gender, gender identity, gender expression, transgender status, sexual stereotypes, age, status as a protected veteran, status as an individual with a disability, or other applicable legally protected characteristics. We also consider qualified applicants with criminal histories, consistent with applicable federal, state and local law. Facebook is committed to providing reasonable accommodations for candidates with disabilities in our recruiting process. If you need any assistance or accommodations due to a disability, please let us know at accommodations-ext@fb.com.