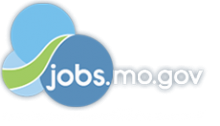 Job Information
Anthem, Inc.

Principal Data Scientist

in

Jefferson City

,

Missouri
Description
SHIFT: Day Job
SCHEDULE: Full-time
Your Talent. Our Vision. At Anthem, Inc., it's a powerful combination, and the foundation upon which we're creating greater access to care for our members, greater value for our customers, and greater health for our communities. Join us and together we will drive the future of health care.
This is an exceptional opportunity to do innovative work that means more to you and those we serve at one of America's leading health benefits companies and a Fortune Top 50 Company.
Principal Data Scientist
From the manager:
The data science and advanced analytics team at CareMore/Aspire is focused on building models to identify patients whose care we can impact, to maximize our impact on these patients, and to measure that impact. As a principal data scientist, you will help lead these efforts. You will research, design, build and evaluate new machine learning models and improvements to existing ones. Additionally, you will help develop and automate statistical methodology to evaluate our product portfolio and new business opportunities. You will need to source requirements and communicate results to key stakeholders and other team members, making progress both independently and in collaboration with other data science team members. You should be able to start with complex business challenges, convert them into clear data science/ML projects and then execute these projects. The ideal candidate will be someone with a degree in a computational discipline and 1-5 years of relevant experience.
Someone who joins us will:
Work at the cutting edge of machine learning and deep learning in health care

Have the opportunity for significant impact on our team, company, and mission

Impact the care of thousands of patients
JOB DESCRIPTION
The Principal Data Scientist will lead the development and implementation of machine learning algorithms and techniques to solve business problems and optimize member experiences. They will serve as on a team of methodological experts, providing guidelines to the organization on algorithms and machine learning solutions. They will keep abreast of the latest innovations within the areas of data science and big data processing.
Primary duties may include are but not limited to:
Execution of machine learning projects to address specific business problems determined by consultation with business partners.

Providing guidance to the team on working with datasets of varying degrees of size and complexity including both structured and unstructured data.

Piping and processing massive data streams in distributed computing environments such as Spark to facilitate analysis.

Implementing batch and real-time model scoring to drive actions.

Developing proprietary machine learning algorithms to build customized solutions that go beyond standard industry tools and lead to innovative solutions.

Developing sophisticated visualization of analysis output for business users.

Publishing results and address constraints/limitations with business partners.

Providing high-level controllership/evaluation of all output produced to ensure established targets are met. Determines the continuous improvement opportunities of current predictive modeling algorithms.

Proactively collaborating with business partners to determine identified population segments and developing actionable plans to enable the identification of patterns related to quality, use, cost and other variables.
Qualifications
Requires MA/MS in Statistics, Computer Science, Mathematics, Machine Learning, Economics, Physics, Biostatistics, or related quantitative disciplines. 7 years experience in predictive analytics and advanced expertise with software such as Python or R, or any combination of education and experience that would provide an equivalent background. Experience leading end-to-end data science project implementations. Experience working with cross-functional project teams and managing communications including in-person or virtual meetings is preferred. Experience with presenting project output to a wide range of audience is preferred. Prefer candidates with the ability to influence audience through effective communication skills. PhD and experience in the healthcare sector preferred.
Preferred Qualifications
We are looking for someone who can:

Distill complex business problems into clear data science and machine learning projects

Read relevant literature to better understand the current landscape of solutions

Build new predictive models from scratch, from exploratory data analysis to production model, using Python

Write fluently in at least 1 programming language (Python, or R preferred)

Query/modify SQL databases

Use cloud computing environments (e.g. AWS) and *nix shells (e.g. bash)

Communicate well with team members to understand and clarify specifications
Anthem, Inc. is ranked as one of America's Most Admired Companies among health insurers by Fortune magazine and is a 2018 Diversity Inc magazine Top 50 Company for Diversity. To learn more about our company and apply, please visit us at careers.antheminc.com. An Equal Opportunity Employer/Disability/Veteran.
REQNUMBER: PS39448