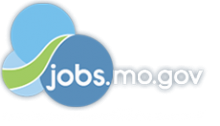 Job Information
Conduent

Pharmacy Product Analyst / Pharmacy Benefits Analyst

in

Jefferson City

,

Missouri
About Conduent
Through our dedicated associates, Conduent delivers mission-critical services and solutions on behalf of Fortune 100 companies and over 500 governments – creating exceptional outcomes for our clients and the millions of people who count on them.
You have an opportunity to personally thrive, make a difference and be part of a culture where individuality is noticed and valued every day.
Job Description
Pharmacy Product Analyst / Pharmacy Benefits Analyst
Seasoned pharmacy professional required to provide expert leadership and support, research, and analysis for products, service, and delivery. Will primarily support sales proposal writing and editing as a Subject Matter Expert, with a deep understanding of current and near-future product and service offerings. Partners with technology and operational teams to improve & transform business (processes), optimize knowledge, skills, productivity, and quality. Contributes to and assists in any aspect of the product or account management lifecycle.
This is a Work-From-Home Position with minimal possible travel (maybe up to 10% travel)
Detailed Functions Include:
Writes and/or edits to complex requirements found in Medicaid pharmacy related Requests for Proposals (RFPs).

Presents functionality and capabilities at product demonstrations to prospective customers (virtually or in-person).

Manage and drive work across multiple functional teams on projects related to service delivery.

Partners with technology and operations teams to define requirements and support service delivery for PBM projects and business processes, including but not limited to, pharmacy claims, prior authorization, drug rebate, drug utilization review, and clinical services.

Responsible for developing and maintaining a deep understanding of our solution set.

Understands new software requirements and potential impacts to upstream and downstream users, stakeholders, and applications.

Selects solutions appropriate to business opportunities and client needs.

Understands and articulates the business value and impact of pharmacy offerings.

Makes recommendations on future products and/or business offerings.

Interprets business challenges and recommends best practices to improve products, processes or services.

All other duties as assigned.

Experience and Education:

3+ years of Managed Care or PBM or pharmacy-related operations process improvement experience, with a preference for experience with Government Programs (Medicare and/or Medicaid)

Minimum 5 years of Medicaid Experience

Minimum 5 years of Pharmacy Payer Experience

Bachelor's Degree Required
Closing
Conduent is an Equal Opportunity Employer and considers applicants for all positions without regard to race, color, creed, religion, ancestry, national origin, age, gender identity, gender expression, sex/gender, marital status, sexual orientation, physical or mental disability, medical condition, use of a guide dog or service animal, military/veteran status, citizenship status, basis of genetic information, or any other group protected by law.
People with disabilities who need a reasonable accommodation to apply for or compete for employment with Conduent may request such accommodation(s) by clicking on the following link, completing the accommodation request form, and submitting the request by using the "Submit" button at the bottom of the form. For those using Google Chrome or Mozilla Firefox please download the form first: click here to access or download the form (https://downloads.conduent.com/content/usa/en/file/conduent-applicant-adaaa-referral-form.pdf) . You may also click here to access Conduent's ADAAA Accommodation Policy (http://downloads.conduent.com/content/usa/en/document/cdt_adaaa_accommodation_pol.pdf) .