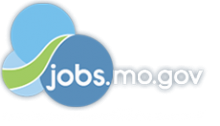 Job Information
Lumen

Network Automation Engineer - Remote - Lumen MTS

in

Jefferson City

,

Missouri
About Lumen
Lumen is guided by our belief that humanity is at its best when technology advances the way we live and work. With 450,000 route fiber miles serving customers in more than 60 countries, we deliver the fastest, most secure global platform for applications and data to help businesses, government and communities deliver amazing experiences. Learn more about Lumen's network, edge cloud, security and communication and collaboration solutions and our purpose to further human progress through technology at news.lumen.com, LinkedIn: /lumentechnologies, Twitter: @lumentechco, Facebook: /lumentechnologies, Instagram: @lumentechnologies and YouTube: /lumentechnologies.
The Role
Support the development of the network automation consulting practice with responsibility for assisting with implementation methods and tools, quality delivery of technical solutions and oversight for client engagements. Support the development of critical artifacts such as discovery questionnaires, implementation work breakdown components and structures, estimating models, standardization on tools and the development of an Network Automation COE, Best Practice outputs, and service offerings. Contribute in the definition of the Network Automation practice artifacts (Use Cases, lab prorototypes, tool selection & implementation). Gathering and rationalizing the client, project, and consultant feedback regarding the technical implementation of products and services and creating an effective feedback process to ensure a cycle of Best Practice review and improvement. Responsible for the operation of the network service automation toolsets (installation, use case implementation, integration with northbound & southbound interfaces) coupled with devops capabilities. Leading & delivering customer projects and also interfacing with customer & partner personnel
The Main Responsibilities
Familiarity utilizing REST APIs on network devices and management platforms
What We Look For in a Candidate
• 5+ years of experience developing software in a professional environment (preferably network services)
• 5 years of hands on Data Driven Enterprise Application development, preferable in telecom industry
• Bachelor's degree or relevant work experience in Computer Science, Mathematics, Electrical Engineering or related technical discipline.
• Proficiency in programming in Java, C# or Python and willingness to learn and adopt new languages as necessary
• Understands WAN, switch, router configurations and networks in general
• Understanding of system protocols, how systems operate and data flows
• Up-to-date on current and emerging technology tools and their benefits
• Ability to independently develop a full software stack, understand the building blocks, interactions, dependencies, and tools required to complete software and automation
• Good sense of user interaction and usability design to provide an intuitive, seamless end user experience.
• Excellent communications skills and the ability to work with subject matter experts to extract critical business concepts.
• Ability to work and potentially lead in an Agile methodology environment.
Preferred Qualifications
Ansible, Itential, Phantom, Python, DevOps, CI/CD pipelines, pytest, Nornir, NAPALM, Source of Truth strategy and management of variables within YAML files, Git workflows, 3+ years in infrastructure automation at scale, Jenkins, Jinja, Terraform, device APIs, BGP, OSPF, HSRP/GLBPBachelor's degree or equivalent education and relevant experience
10+ years related experience

8 years with Master's
Requisition #: 248806
When applying for a position, you may be subject to a background screen (criminal records check, motor vehicle report, and/or drug screen), depending on the requirements for the position. Job-related concerns noted in the background screen may disqualify you from the new position or your current role. Background results will be evaluated on a case-by-case basis.
EEO Statement
We are committed to providing equal employment opportunities to all persons regardless of race, color, ancestry, citizenship, national origin, religion, veteran status, disability, genetic characteristic or information, age, gender, sexual orientation, gender identity, marital status, family status, pregnancy, or other legally protected status (collectively, "protected statuses"). We do not tolerate unlawful discrimination in any employment decisions, including recruiting, hiring, compensation, promotion, benefits, discipline, termination, job assignments or training.
NOTE: Pursuant to the San Francisco Fair Chance Ordinance, we will consider for employment qualified applicants with arrest and conviction records.
Disclaimer
The above job definition information has been designed to indicate the general nature and level of work performed by employees within this classification. It is not designed to contain or be interpreted as a comprehensive inventory of all duties, responsibilities, and qualifications required of employees assigned to this job. Job duties and responsibilities are subject to change based on changing business needs and conditions.
Salary Range
Salary Min :
97740
Salary Max :
217680
This information reflects the anticipated base salary range for this position based on current national data. Minimums and maximums may vary based on location. Individual pay is based on skills, experience and other relevant factors.
This position is eligible for either short-term incentives or sales compensation. Director and VP positions also are eligible for long-term incentive. To learn more about our bonus structure, you can view additional information here. (https://jobs.lumen.com/global/en/compensation-information) We're able to answer any additional questions you may have as you move through the selection process.
As part of our comprehensive benefits package, Lumen offers a broad range of Health, Life, Voluntary Lifestyle and other benefits and perks that enhance your physical, mental, emotional and financial wellbeing. You can learn more by clicking here. (https://centurylinkbenefits.com)
Note: For union-represented postings, wage rates and ranges are governed by applicable collective bargaining agreement provisions.
Salary Range
Salary Min :
97740
Salary Max :
217680
This information reflects the base salary pay range for this job based on current national market data. Ranges may vary based on the job's location. We offer competitive pay that varies based on individual experience, qualifications and other relevant factors. We encourage you to apply to positions that you are interested in and for which you believe you are qualified. To learn more, you are welcome to discuss with us as you move through the selection process.