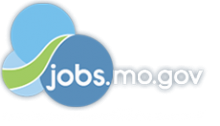 Job Information
Bank of the West

Mortgage & Home Equity Profitability Analyst

in

Jefferson City

,

Missouri
Mortgage & Home Equity Profitability Analyst
Description
At Bank of the West, our people are having a positive impact on the world. We're investing where we feel we can make the most impact, like advancing diversity and women entrepreneurship programs, financing for more small businesses, and promoting programs for sustainable energy. From our locations across the U.S., Bank of the West is taking action to help protect the planet, improve people's lives, and strengthen communities. We are part of BNP Paribas, a global leader supporting the UN Sustainable Development Goals (SDGs). Yes, we're a bank, but as the bank for a changing world, we are continually seeking to improve the ways we help our customers, while contributing to more sustainable and equitable growth.
Position Summary
Responsible for performing Mortgage & Home Equity product and customer profitability analysis, working closely with business partners to provide analysis for investment or new product decision making as well as supporting and contributing to the broader financial analysis function within the team.
Job Description
Works closely with business partners to understand key characteristics and revenue/cost sources for each product and client segments

Perform product or customer level profitability analysis to support strategic decisions on product pricing for existing products and new product development, marketing campaigns and other product related profitability decisions

Analyze customer transaction data and propose client segmentation criteria

Develop product profitability and performance tracking reporting to clearly communicate actual results, trends and identify opportunities

Develop driver based financial modeling to assist business forecasting, budgeting and analysis

Work with Data Management Group and provide data requirements on building out customer/product datatables; Validates data accuracy between the general ledger and product/customer level database

Performs ad-hoc analysis as needed to support business and functional priorities
Other Job Functions
Time Management and organizational leadership skills

Working knowledge of profitability and cost analytics

Knowledge and working experience of Excel, Tableau, Power Query, Power Point, SAS, SQL, MS Access, Business Objects Hyperion & Essbase a plus

Strong communications and change management skills

Able to interact with various business and support partners

Performs other duties as assigned
Qualifications
Education
Bachelor's Degree in Business Administration, Finance, or Economics preferred or equivalent work experience
Work Experience
Required advanced knowledge of job area typically obtained through advanced education combined with experience

May have practical knowledge of project management

Requires 5 years minimum prior relevant experience
The salary range displayed below is based on a Full-time 40 hour a week schedule.
Colorado - Virtual Work From Home
Salary range: $75,000 - $90,000
Salary offered dependent on location, experience, skills, and education.
Benefits: Visit https://www.bankofthewest.com/about-us/careers/benefits.html for benefits information.
Equal Employment Opportunity Policy
Bank of the West is an Equal Opportunity employer and proud to provide equal employment opportunity to all job seekers without regard to any status protected by applicable law. Bank of the West is also an Affirmative Action employer - Minority / Female / Disabled / Veteran.
Bank of the West will consider for employment qualified applicants with criminal histories pursuant to the San Francisco Fair Chance Ordinance subject to the requirements of all state and federal laws and regulations.
Job: Accounting Finance
Location: United States-Arizona-General AZ
Other Locations: United States-Illinois-General IL, United States-Wisconsin-General WI, United States-Minnesota-General MN, United States-Missouri-General MO, United States-North Dakota-General ND, United States-Iowa-General IA, United States-Kansas-General KS, United States-Nevada-General NV, United States-Wyoming-General WY, United States-Washington-General WA, United States-Oklahoma-General OK, United States-New York-General NY, United States-Idaho-General ID, United States-Utah-General UT, United States-Colorado-General CO, United States-Georgia-General GA, United States-Ohio-General OH, United States-New Mexico-General NM, United States-South Dakota-General SD, United States-Texas-General TX, United States-Oregon-General OR, United States-California-General CA, United States-North Carolina-General NC, United States-Nebraska-General NE
Requisition ID: 053852