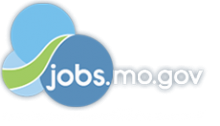 Job Information
Acxiom LLC

Marketing CRM & OPs/Measurement Analytics Leader (REMOTE)

in

Jefferson City

,

Missouri
As a Marketing CRM, Ops & Analytics leader for Acxiom, you will be responsible for strategic leadership for the overarching marketing operations, focusing on marketing CRM management, and overall marketing measurement and analytics. You will own and manage Acxiom marketing automation and marketing CRM database systems for the purpose of generating, distributing, and reporting on the marketing funnel and overall lead process. You will own the overarching establishment and maintenance of scalable processes within the department that guarantee best practices in lead, marketing funnel and campaign management. You will use technical expertise and detailed understanding of system capabilities to maximize automation and process effectiveness. You will not only provide strategic leadership, but you will get hands-on executing system requirements to help achieve our marketing CRM, automation and analytics strategy vision and objectives.
WHAT YOU WILL DO
Govern the global CRM business processes including decisions on global harmonization and customization when required.

Develop and drive global CRM strategy, requirements and provide overall product ownership for enterprise solution.

Make decisions on the prioritization of global business systems requirements and scheduling of systems work along with the Acxiom IT/ Salesforce team

Liaise and guide business unit leads to support adoption, adherence, and long-term management of enterprise business models and process standards

Facilitate easy reporting on program and campaign effectiveness and monitor and maintain data quality in the marketing database.

Play a mentorship role, guiding key marketing operations team members in the execution of their duties when necessary, ensuring constant honing of their skills, performing performance appraisals, and readying them.

Get hands on with the tools (Salesforce, Marketo) to establish and build new fields & workflows necessary to support the marketing lead funnel process.

Define key marketing metrics working in collaboration with the demand gen leader and manage the process of packaging these measurements into reports and dashboards in order to determine overall performance of the global marketing team and marketing programs. Create regular reports on marketing and sales initiatives, business impact, and effectiveness.

Work collaboratively with the sales and sales operations teams in activities regarding the flow of leads from marketing to sales enablement. You will also work closely with the IT department in conducting data analyses, data acquisition, database management, and marketing automation.
SKILLS AND QUALIFICATIONS YOU NEED
Required
Technology or business degree preferred or equivalent experience.

Candidate must be a results-driven individual with exceptional analytical skills in quantitative data analysis of program effectiveness, forecasting, and ROI.

Proven successful experience in project management, systems management, or integration

Strong process acumen with 5+ years of experience in business transformations, technology solutions and/or process design.

Experience in delivering concise strategic insights to executive leadership and C-suite.

Salesforce & Marketo experience with ability to work directly within each tool (get hands on to help drive requirements forward)

Excellent verbal and written communication skills

Proven ability to think strategically as well as execute project work directly in the tools

Excellent negotiation and cross collaboration team collaboration

Proven ability to lead in an environment of fast-moving change and high expectations
WHAT WILL SET YOU APART
Master's degree

Prior experience implementing Salesforce.com in a global context strongly preferred.

Experience developing enterprise best-in-class CRM solutions for $1B+ global businesses

Experience working at other digital agencies and marketing services providers

Succinct Communicator: Ability to communicate ideas simply, succinctly and accurately.

Creative Thinker: Ability to generate creative launches, training, and content.

Organized and Detailed: Move between strategy and "hands-on" easily. Add value at different levels. High attention to detail. Strong on detail and highly organized.

Strategic thinker: Focus on desired outcomes and push back on suggested tactics that don't achieve them. Thinks big picture and takes full portfolio into consideration.

Fast paced: Self-motivated, acts quickly, and enjoys having multiple projects going at once. Get things done in short timeframes.

Judgement: Exercises strong business judgment in decisions.
#GD17
Primary Location City/State:
Conway, Arkansas
Additional Locations (if applicable):
New York
Acxiom is an affirmative action and equal opportunity employer (AA/EOE/W/M/Vet/Disabled) and does not discriminate in recruiting, hiring, training, promotion or other employment of associates or the awarding of subcontracts because of a person's race, color, sex, age, religion, national origin, protected veteran, military status, physical or mental disability, sexual orientation, gender identity or expression, genetics or other protected status.
Who is Acxiom?
We are leaders in helping brands achieve the number one mantra for every business – know your customer. For fifty years, we've helped marketers deal with a fast-changing future of growing channels, data and technology. By understanding the customer, marketers can communicate with relevance everywhere and drive better customer experiences that build a better brand and, in turn, better business.
We're one of the marketing industry's most experienced, respected and forward-thinking leaders. For nearly fifty years, we've helped the world's best marketers understand their customers so that they can reach people with relevance rather than randomness. Our products and solutions form the data foundation that make it possible for marketers to drive better customer experiences and meaningful interactions at scale across every channel.
Our job opportunities will give you the opportunity to showcase your talents, grow your skills, and expose you to cutting-edge technologies, whether you're an engineer, developer, products guru, systems and security expert, sales and consulting executive, or an intern looking to gain real experience with a company that will make you stand out.
At Acxiom, our values begin with our associates, who are the single most important driver of our success. We're looking to hire people who share our core values: collaboration, excellence, innovation, a focus on outcomes, and being empowered to make and own decisions that benefit our clients and our company. Our values represent our brand promise – to our clients and to our associates – and define our company culture.
If you are interested in applying for employment with Acxiom and need special assistance or an accommodation to apply for a posted position, contact our recruiting department at 1-877-314-2049.
Attention California Applicants: Please see our California Consumer Privacy Act notice here (http://www.interpublic.com/ccpa-privacy-notice/) .
Attention Colorado Applicants: This position is not located in Colorado but applications for remote work may be considered. For information about this role under CO Equal Pay Law, please contact recruit@acxiom.com
We highly recommend you create an account to monitor your resume submissions. Click on the Sign In link above to create an account or sign up at the end of your application.
Interested in Acxiom? Learn about our Equal Opportunities, job postings, and more:
About Us (http://www.acxiom.com/about-acxiom/)
Follow Us on Twitter
Find Us on Facebook (http://www.facebook.com/AcxiomRecruiting)
Careers Page
LinkedIn (http://www.linkedin.com/company/acxiom)