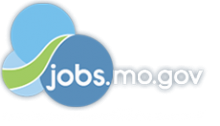 Job Information
Masco Corporation

Junior Account Manager

in

Jefferson City

,

Missouri
Job Description
About Kraus USA:
Kraus USA's mission is to offer the highest quality kitchen and bathroom fixtures that are affordable and accessible to everyone. We believe in the power of design to have a positive impact on peoples' lives, transforming everyday environments into something more. We strive to push the boundaries of design to create the most exceptional kitchen and bath experience possible, for an everyday life that's beyond the ordinary.
The Role:
The Junior Account Manager will be responsible for managing a portfolio of eCommerce retailers and developing partnerships in a highly collaborative team environment. The Junior Account Manager will thrive in an agile and fast-paced work environment with significant autonomy to drive results. Responsibilities include account management, business development and analysis, brand growth strategy definition for ecommerce channel, marketing program development and execution, and budget management.
Responsibilities:
Develop a working knowledge of eCommerce partners and their business strategy.

Build strong working relationships and collaborative strategies with each designated Account

Devise and implement best in class integrated account strategy to grow designated accounts

Drive sell-in of new launches and analyze business performance by account on a weekly basis proposing recommendations to drive eCommerce sales

Define and execute account growth strategies translating them into seasonal marketing plans

Assess performance of marketing campaigns and initiatives, providing recommendations to maximize A&P efficiency based on ROI learning

Maximize brand exposure and optimize brand boutique on the eCommerce sites, updating content on a seasonal basis and communicating a consistent brand message online; work closely with Creative and Marketing to ensure that creative assets tailored to the eCommerce account are developed and available on time

Act as the key point of contact with accounts, managing and addressing daily requests, working closely with internal cross-functional teams

Define and manage spend budget as well as account P&L

Content management: Optimize customer experiences. Validate site spec requirements: attributes, product titles, descriptions, images, marketing materials and any creative etc.
Qualifications:
Associates degree in communications, advertising or marketing (BA/BS preferred)

Minimum of 1+ years of eCommerce or account management experience required

Excellent in Excel

Strategic thinker and problem solver

Detail oriented and very organized

Technical competence (understand software, hardware, networks, etc.)

Motivated, goal oriented, Excellent listener, negotiation, and presentation skills

High level of initiative and works well in a team environment

Excellent verbal and written communications skills

Handles stressful situations and deadline pressures well

Plans and carries out responsibilities with minimal direction

Ability to build strong team relationships and influence others

Must possess an analytical mindset

Must be passionate about developing unique solutions to provide customers with a more gratifying online shopping experience

General understanding of the eCommerce business
About Us:
KRAUS USA is an affiliate of Masco's Delta Faucet Company, a leading U.S. manufacturer of residential and commercial faucets, including Delta®, Brizo®, and Peerless®-branded products. KRAUS USA is known for their command of the online marketplace with an outstanding product line and brand recognition for their kitchen sinks.
Beyond the competitive benefits and compensation, Kraus proudly offers an exciting and fun environment, steeped in creativity and commitment to our employees and communities. We invite you to learn more about our culture and company at www.kraususa.com.
Company
Delta Faucet Company
Full time
Masco Corporation (the "Company") is an equal opportunity employer and we want to have the best available persons in every job. The Company makes employment decisions only based on merit. It is the Company's policy to prohibit discrimination in any employment opportunity (including but not limited to recruitment, employment, promotion, salary increases, benefits, termination and all other terms and conditions of employment) based on race, color, sex, sexual orientation, gender, gender identity, gender expression, genetic information, pregnancy, religious creed, national origin, ancestry, age, physical/mental disability, medical condition, marital/domestic partner status, military and veteran status, height, weight or any other such characteristic protected by federal, state or local law. The Company is committed to complying with all applicable laws providing equal employment opportunities. This commitment applies to all persons involved in the operations of the Company regardless of where the employee is located and prohibits unlawful discrimination by any employee of the Company.
Masco Corporation is an E-Verify employer. E-Verify is an Internet based system operated by the Department of Homeland Security (DHS) in partnership with the Social Security Administration (SSA) that allows participating employers to electronically verify the employment eligibility of their newly hired employees in the United States. Please click on the following links for more information.
E-Verify Participation Poster: English & Spanish (https://e-verify.uscis.gov/web/media/resourcesContents/E-Verify_Participation_Poster_ES.pdf)
E-verify Right to Work Poster: English (https://www.uscis.gov/sites/default/files/USCIS/Verification/E-Verify/E-Verify_Native_Documents/Right_to_Work_Poster_English.pdf) , Spanish (https://www.uscis.gov/sites/default/files/USCIS/Verification/E-Verify/E-Verify_Native_Documents/Right_to_Work_Poster_Spanish.pdf)
#LI-DNI
Masco Corporation is a global leader in the design, manufacture and distribution of branded home improvement and building products. Our products enhance the way consumers all over the world experience and enjoy their living spaces. Our portfolio of industry-leading brands includes Behr® paint; Delta® and Hansgrohe® faucets, bath and shower fixtures; Kichler® decorative and outdoor lighting and HotSpring® spas, to name a few.
At Masco, we believe in better living possibilities—for our homes, our environment and our community. Across our businesses and geographies, we seek out these possibilities to grow ourselves, enhance our consumers' lives, create returns for our shareholders and improve the world around us. We believe a strong, supportive presence in the communities where we live, work and do business is vital. We partner with organizations that are as driven as we are to support the growth of our communities, encourage and enable equity and provide safe, affordable housing for all families.