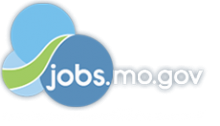 Job Information
Masco Corporation

IS Digital Architect

in

Jefferson City

,

Missouri
Job Description
Purpose:
Delta Faucet is seeking a digital architect -- a strong IT leader with a consulting background to drive innovation, specifically, someone who can contribute to our digital transformation and be a trusted advisor within our growing Digital Business Solutions Group. This position is essential for turning digital technology strategy into action in the form of solution and software architecture/designs.
Our dynamic team is looking for a contributor who will have a strong desire to innovate and advance our digital investments with an ability to focus on business solutions and understand how to achieve them according to the given timeframes and resources.
You should anticipate and seek highly sophisticated problems with broad impact on a business area. You are an experienced technical resource with good knowledge of design patterns, data models, cloud-first technology stacks and implementation experience in omni-channel and other modern digital strategies.
Candidate should have experience supporting technical strategies for Business to Business (B2B), Business to Consumer (B2C), and Business to Business to Consumer (B2B2C).
Delta is a leader in the connected water experience. This position will improve existing architecture, while growing and connecting these devices to the overall consumer experience.
Responsibilities:
Provide technical solutions for organizational digital transformation architecture from roadmap to implementation. Apply consulting skills or extensive technical expertise, full industry knowledge. Develop scalable solutions to sophisticated problems.

Work with the Business and other IT teams like Enterprise & Solution Architecture, PMO, Technical Services in conjunction with Delta vendors to provide outstanding IT Solutions, services, timely and, on-budget deliveries.

Responsibilities include the Business, Conceptual, Data, Application and Technical architectures for Delta Digital.

Optimize the cost, risk, and value of applications and products throughout their lifecycle

Participate and actively contribute to technology roadmaps and product strategy sessions in support of enterprise strategies

Ensure compatibility and interoperability of all systems in the Digital application ecospace including all integrations

Ensures product architectures align with enterprise architecture, design, security, and technology principles and standard methodologies.

Innovates and integrates new technology. Identifies the trade-off between the cost of change and the benefits and recommends accordingly. Proactively learns new digital products and solutions for tackling exciting problems

Develop and detail the digital strategies, guidelines, policies, and standards for digital architecture and applications

Approves and modifies the designs and architectures by reviewing topology, security, performance, and interoperability requirements

Analyzes the current technology environment to detect critical deficiencies and recommend solutions for improvement

Ability to collaborate with cross-functional team members on implementation and design
Education & Experience:
Demonstrated abilities in enterprise, application and information architecture methodologies and design.

Experience in this space should include Communications Platforms, Marketing Platforms, Ecommerce Platforms, Service Platforms, API Management, Microservices, Cloud Architecture and Services.

Solid grasp derived from experienced implementations of a wide range of digital and integration technologies across several applications, such as: Mobile/Web frameworks, Omni Channel Experience Design, Cloud, IOT, middleware/services/API's and Security.

Experience architecting Salesforce solutions in a connected cloud environment including sales, service, marketing and commerce.

Experience w/ any or all of the following environments/platforms: AWS, Azure, Salesforce

Certifications such as Professional Cloud Solutions Architect, Salesforce Certified Technical and/or System Architect, Salesforce Integration Architect, AWS Certified Solutions Architect, Microsoft Certified: Azure Solutions Architect Expert -- are a plus!

DevOps background or experience helpful

DXP/Drupal experience a plus

Information Technology related undergraduate degree
Company
Delta Faucet Company
Shift
Full or Part Time
Full time
Masco Corporation (the "Company") is an equal opportunity employer and we want to have the best available persons in every job. The Company makes employment decisions only based on merit. It is the Company's policy to prohibit discrimination in any employment opportunity (including but not limited to recruitment, employment, promotion, salary increases, benefits, termination and all other terms and conditions of employment) based on race, color, sex, sexual orientation, gender, gender identity, gender expression, genetic information, pregnancy, religious creed, national origin, ancestry, age, physical/mental disability, medical condition, marital/domestic partner status, military and veteran status, height, weight or any other such characteristic protected by federal, state or local law. The Company is committed to complying with all applicable laws providing equal employment opportunities. This commitment applies to all persons involved in the operations of the Company regardless of where the employee is located and prohibits unlawful discrimination by any employee of the Company.
Masco Corporation is an E-Verify employer. E-Verify is an Internet based system operated by the Department of Homeland Security (DHS) in partnership with the Social Security Administration (SSA) that allows participating employers to electronically verify the employment eligibility of their newly hired employees in the United States. Please click on the following links for more information.
E-Verify Participation Poster: English & Spanish at https://e-verify.uscis.gov/web/media/resourcesContents/E-VerifyParticipationPoster_ES.pdf
E-verify Right to Work Poster: English at https://www.uscis.gov/sites/default/files/USCIS/Verification/E-Verify/E-VerifyNativeDocuments/RighttoWorkPosterEnglish.pdf , Spanish at https://www.uscis.gov/sites/default/files/USCIS/Verification/E-Verify/E-VerifyNativeDocuments/RighttoWorkPosterSpanish.pdf
#LI-DNI
#CB, #MONS-PLUMB
Masco Corporation is a global leader in the design, manufacture and distribution of branded home improvement and building products. Our products enhance the way consumers all over the world experience and enjoy their living spaces. Our portfolio of industry-leading brands includes Behr® paint; Delta® and Hansgrohe® faucets, bath and shower fixtures; Kichler® decorative and outdoor lighting and HotSpring® spas, to name a few.
At Masco, we believe in better living possibilities—for our homes, our environment and our community. Across our businesses and geographies, we seek out these possibilities to grow ourselves, enhance our consumers' lives, create returns for our shareholders and improve the world around us. We believe a strong, supportive presence in the communities where we live, work and do business is vital. We partner with organizations that are as driven as we are to support the growth of our communities, encourage and enable equity and provide safe, affordable housing for all families.