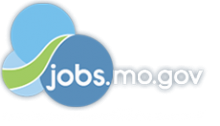 Job Information
Verint Systems, Inc.

Engineer, Software

in

Jefferson City

,

Missouri
Engineer, Software
Location US-Remote (United States)
Job ID 15439
Overview of Job Function:
The Tier 3 Application Engineer is a member of Verint's core engineering team and a Subject Matter Expert on Verint's proprietary applications as well as system wide areas such as operating systems, databases and networking.
The Tier 3 Application Engineer will act as the first contact point for Verint's support organization with the main role of providing advanced technical support for complex issues reported by Verint customers.
The Tier 3 Application Engineer will possess the skill and ability to resolve complex issues using deep understanding of Verint solutions, standard technical knowledge and advanced troubleshooting skills.
The Tier 3 Application Engineer will work closely with R&D to ensure proper code fix delivery.
Principal Duties and Essential Responsibilities:
•Demonstrate deep understanding of Analytics & Interaction products architectures including detailed application flow, log analysis and configuration.
•Demonstrate understanding of the product architecture and design deployed at customer sites.
•Drive customer services organization and R&D to complete key deliveries on escalations until resolution within SLA.
•Coordinate and manage complex technical issues through collaboration across global interfaces.
•Firmly establish a "trusted technical contact point" position
Minimum Requirements:
•Bachelor's degree in Computer Science, Engineering, related field or equivalent work experience
•3+ years of technical support, software installation or R&D experience in an enterprise software industry
•Strong written and verbal communication skills; ability to tailor the explanation of technical concepts to a broad audience which may include varying levels of understanding and perspectives;
•Ability to understand & analyze log files and go into details to understand the root cause of the issue
•Experience in working with web-based products hosted on Windows or Unix based servers;
•Highly motivated with an ability to execute independently
•Up to 10% travel within the US
•Successful completion of a background screening process including, but not limited to, employment verifications, criminal search, OFAC, SS Verification, as well as credit and drug screening, where applicable and in accordance with federal and local regulations
Preferred Requirements:
•Experience with Security such as Single Sign-On with Windows & other IT security aspects
•Familiarity with Contact Center operations and technology software and tools.
•3 years' experience in a customer facing role within a technology environment
•Prior experience with the installation, support, usage, or administration of Verint software
As an equal opportunity employer, Verint Systems Inc. prides itself in providing employees with a work environment in which all individuals are treated with respect and dignity. This means we are committed to providing equal opportunity to all qualified employees and applicants for employment without regard to one's race, color, religion, national origin, age, gender, disability, alienage or citizenship status, marital status, creed, genetic predisposition or carrier status, sexual orientation, Veteran status or any other classification protected by applicable federal, state or local laws. This policy applies to all terms and conditions of employment including but not limited to hiring, placement, promotion, compensation, training, leave of absence or termination.