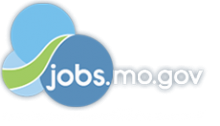 Job Information
Verint Systems, Inc.

Engineer, Software

in

Jefferson City

,

Missouri
Engineer, Software
Location US-Remote (United States)
Job ID 15703
Overview of Job Function
The Software Engineer / Front End Developer is responsible for the design and development of user interfaces to key software products including new functionality, as well as maintenance and enhancements of the core products comprising our Conversational AI platform. This position works with Product Management, Development and Implementation teams to develop creative solutions satisfying technical and business requirements. The role must have a solid background and proven track record in designing and implementing functional and performant user interfaces to complex data-driven web applications. This role should have experience with data visualization frameworks and troubleshooting and resolving performance issues related to data intensive web applications.
Principal Duties and Essential Responsibilities
Design, implement and test web application user interfaces.

Build mockups, staging sites, and associated test projects for the team to evaluate.

Lead and participate in design reviews.

Maintain brand consistency through multiple projects, and amend legacy applications.

Effectively communicate and collaborate on design concepts.

Effectively communicate with geographically distributed team members.

Participate in the testing process through test review and analysis, test execution, and certification of software.

Work with leaders in other groups to define software standards and explore new technologies.

May provide peer advisement to other Senior Software, Software and Associate Software Engineers, through code/design reviews and peer-programming efforts.

Interact with Project Management to ensure that specifications are satisfied.

Communicate design, reliability and maintenance problems to appropriate internal resources.

May function in a support role with the following added responsibilities:

Responsible for debugging, troubleshooting and developing technical solutions in the form of software patches related to software and setup errors

Create workaround solutions when product procedures have failed and ensures issues are resolved in a timely fashion

Escalate urgent problems requiring more in-depth knowledge to appropriate internal resources
Minimum Requirements
Bachelors degree in Computer Science or related field of study, or equivalent work experience

Minimum of 3-5 years of experience in front end technologies

Strong proficiency in CSS, JavaScript, HTML5

Knowledge of JavaScript frameworks/libraries such as Bootstrap, VueJs, Angular, or React

Proven experience translating design into code

Experience with SCRUM processes and tools such as Jira

Experience with version control systems such as Git

Deep knowledge of front end design and development, with an understanding of design principals such as adaptive and responsive design

Experience with mockup software such as Lucidchart, Balsamiq, Adobe Illustrator, Suite and Photoshop or similar

Experience in cross browser testing and debugging skills as well as JavaScript testing frameworks

Ability to manage multiple projects at once while still meeting deadlines

Successful completion of a background screening process including, but not limited to, employment verifications, criminal search, OFAC, SS Verification, as well as credit and drug screening, where applicable and in accordance with federal and local regulations
Preferred Requirements
AWS Certified Developer, PMI-ACP, Adobe Certified Expert and other associated accreditations

Experience with mobile application development and/or mobile web optimizations

Ability to work in a fast-paced, high energy environment

Exposure to Middle/Application Tier, and Database Development and design

Ability to write clean, standardized code that performs optimally in highly concurrent environments

Knowledge of how to consume and create APIs and web services using RESTful APIs

Experience with unit testing

Experience with Django/Flask

Experience with cloud hosting services (AWS, Azure, GCP)

Experience with or an understanding of Containerization strategies and software

Able to take ownership of issues and drive to resolution
As an equal opportunity employer, Verint Systems Inc. prides itself in providing employees with a work environment in which all individuals are treated with respect and dignity. This means we are committed to providing equal opportunity to all qualified employees and applicants for employment without regard to one's race, color, religion, national origin, age, gender, disability, alienage or citizenship status, marital status, creed, genetic predisposition or carrier status, sexual orientation, Veteran status or any other classification protected by applicable federal, state or local laws. This policy applies to all terms and conditions of employment including but not limited to hiring, placement, promotion, compensation, training, leave of absence or termination.