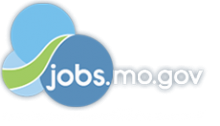 Job Information
Verint Systems, Inc.

Engineer, Cloud

in

Jefferson City

,

Missouri
Engineer, Cloud
Location US-Remote (United States)
Job ID 15894
At Verint, we believe customer engagement is the heartbeat of global brands, and our mission is to help organizations discover possibilities barely imagined a few years ago. We help the world's most iconic brands build enduring customer relationships by connecting work, data, and experiences across the enterprise. We're looking for innovators with the passion, creativity, and drive to help us tackle new challenges and deliver real results for our customers. Our commitment to attracting and retaining a talented, diverse, and engaged team provides a collaborative, collegial environment that openly celebrates differences and affords personal and professional growth opportunities.
Overview of Job Function:
The Cloud Engineer / Developer is responsible for the hands-on design and management of production and non-production virtual infrastructure. The engineer works closely with networking, telecom and applications experts to help adapt legacy applications to work efficiently in a high-availability, multi-region AWS environment. The role assists Verint management in leading and guiding the technical work of the AWS team. Additionally, the engineer helps apply containerization and Infrastructure as Code (IaC) best practices to our highly available hosted infrastructure.
Principal Duties and Essential Responsibilities:
Work with talented engineering resources to adapt and port existing applications into AWS according to the product roadmap.

Attend and contribute to technical engineering meetings and troubleshooting sessions.

Provide regular status and progress reports, identify issues and resource constraints by working with Project Management team.

Research and develop technologies and methods to improve upon existing AWS and infrastructure initiatives alongside enterprise projects.

Assist the Security team in implementing the AWS solution in a FedRAMP compliant manner using best practices.

Assist the Engineering and Operations / R&D teams with AWS Infrastructure by solving complex problems, innovating solutions, and driving cross-team tech efforts.

Collaborate with infrastructure engineering teams and corporate business units to drive solutions through their lifecycle, influencing architecture, design, development, budgets and business process integration.

Provide engineering and operations support for the AWS environment, consisting of multiple availability zones and regions, as well as providing engineering and support for connections to the existing / legacy Verint platforms, consisting of several highly-redundant, multi-site data centers inter-connected via high-speed WAN links and with high availability requirements (99.95% availability or better). Responsibilities to include but not limited to:

Design, installation and configuration.

Systems monitoring, performance optimization, tuning and troubleshooting.

Verify the integrity and availability of all network systems.

Document systems, changes and both current and future state topologies.

Provide direct support to the business as a subject matter expert for platform defect resolution.

Assist in resolution of network incidents related to Verint assets, including root cause analysis.

Produce and review Rules of Engagement and procedure documentation.

Assist other Engineering and Operations (E&O) teams with Tier 2 and 3 support.

Maintain "Jira" lists; actively work to manage the team's work queues and issues; serve as escalation point from Tier 1 issues into Tier 2 and 3; perform follow-up on issues tracking and aging.

Perform after-hours maintenance and support as required, to include participating in an "EOC" (Engineer on Call) rotation.
Minimum Requirements:
Bachelor's degree in computer science, IT or related field of study, or equivalent work experience.

Minimum of 3-5 years' experience managing Cloud environments.

Ability to program (structured and OO) with one or more high level languages and/or scripting languages, such as Python, Golang, Bash, etc.

Experience with Linux and Windows operating systems.

Knowledge of current trends, practices and vulnerabilities of AWS and virtualized PaaS systems.

Ability to create infrastructure as code using technologies such as Terraform and/or Ansible and the use of version control tools to keep track of changes.

Solid analytical, troubleshooting, and problem-solving skills with a proactive approach to spotting problems, areas for improvement, and performance bottlenecks to drive solutions.

Proven ability to manage multiple tasks/projects simultaneously, prioritize and work under pressure with tight deadlines.

Must possess strong attention to detail, excellent organizational skills.

Effective verbal and written communication skills with all levels of management.

Ability to work and respond to emergencies off-hours reliably and dependably.

Successful completion of a background screening process including, but not limited to, employment verifications, criminal search, OFAC, SS Verification, as well as credit and drug screening, where applicable and in accordance with federal and local regulations.
Preferred Requirements:
Familiarity with Java, Tomcat.

Familiarity with APM tools such as Newrelic, AppDynamics.

Experience with distributed storage technologies like NFS, GlusterFS, S3.

Ability to work collaboratively in a team environment.

Ability to lead people and get results through others.

Ability to mentor and coach teammates.

Ability to assist management team in setting priorities and lead team meetings and engineering discussions.
As an equal opportunity employer, Verint Systems Inc. prides itself in providing employees with a work environment in which all individuals are treated with respect and dignity. This means we are committed to providing equal opportunity to all qualified employees and applicants for employment without regard to one's race, color, religion, national origin, age, gender, disability, alienage or citizenship status, marital status, creed, genetic predisposition or carrier status, sexual orientation, Veteran status or any other classification protected by applicable federal, state or local laws. This policy applies to all terms and conditions of employment including but not limited to hiring, placement, promotion, compensation, training, leave of absence or termination.