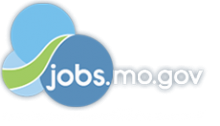 Job Information
Citizens Bank

Director Cloud and Infrastructure Risk Oversight (Remote)

in

Jefferson City

,

Missouri
Description
The Director of Cloud and Infrastructure Risk Oversight has overall accountability for independent oversight of Infrastructure, Data Management, and Cloud related non financial risks. This role is accountable to ensure the business units appropriately manage the risks relative to their strategies and activities. This includes all aspects of material risk related to how the business develops, launches, sells and processes products and services.
Primary responsibilities include:
Ensures the First Line unit establishes an effective "end-to-end" risk management program including risk identification, assessment and quantification, aggregation reporting, monitoring and control improvement for relevant product/capability groups.

Ensuring the risk management framework, processes and practices executed comply with internal policy and US Regulatory requirements and expectations, while supporting a credible, principle-based risk strategy.

Driving a team of skilled, engaged and customer-focused colleagues with a broad span of responsibilities.

The role may be co-located as needed with the relevant business and must be actively engaged to support the business with providing domain-relevant advice, monitoring, and credible expert challenge to ensure the independent Non-Financial Risk Program is effectively implemented.

Candidates must have leadership experience managing or implementing applications or infrastructure in a Cloud, Agile, DevSecOps enterprise environment.

Preferred candidates will have specific hands on experience working with foundational cloud systems such as AWS and Azure; practice implementing cloud (PaaS, SaaS, IaaS) solutions securely and protecting data in a hybrid cloud model; and have a working knowledge of cloud resilience, DR testing of cloud implementations, AWS architecture principles and AWS Data Storage (Buckets, Objects, S3).
Qualifications
Required Skills/Experience:
10+ years experience working within a large, complex financial services organization.

Strong leadership, communication, and collaboration skills, including the ability to work effectively with others at all levels across the organization and provide authoritative guidance to management and staff within the organization.

Strategic vision and organization/marketplace awareness.

Strong working knowledge of the risks associated with the Business Division/Unit product and service mix and a track record of partnering with business management to implement effective control and oversight programs.

Problem solving skills as well as flexibility and adaptability are of key importance.

Commitment to development and career advancement of diverse workforce.

Preferred background would include experience working within the Business line.

Education, Certification and/or Other Professional Credentials:

Bachelor's degree required

Hours and Work Schedule Hours per Week: 40 Work Schedule: Mon - Fri

This position is not available in Colorado
Why Work for Us
At Citizens, you'll find a customer-centric culture built around helping our customers and giving back to our local communities. When you join our team, you are part of a supportive and collaborative workforce, with access to training and tools to accelerate your potential and maximize your career growth.
Equal Employment Opportunity
Citizens, its parent, subsidiaries, and related companies provide equal employment and advancement opportunities to all colleagues and applicants for employment without regard to age, ancestry, color, citizenship, physical or mental disability or perceived disability, ethnicity, gender, gender identity or expression, genetic information, genetic characteristic, marital or domestic partner status, victim of domestic violence, family status/parenthood, medical condition, military or veteran status, national origin, pregnancy/childbirth/lactation, colleague's or a dependent's reproductive health decision making, race, religion, sex, sexual orientation, or any other category protected by federal, state and/or local laws.
Equal Employment and Opportunity Employer/Disabled/Veteran
Citizens is a brand name of Citizens Bank, N.A. and each of its respective affiliates.