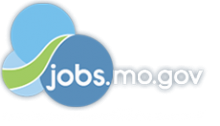 Job Information
Travelers

Data Engineer

in

Jefferson City

,

Missouri
Company Summary
Taking care of our customers, our communities and each other. That's the Travelers Promise. By honoring this commitment, we have maintained our reputation as one of the best property casualty insurers in the industry for over 160 years. Join us to discover a culture that is rooted in innovation and thrives on collaboration. Imagine loving what you do and where you do it.
Job CategoryBus Intelligence & Management Information
Target Openings1
Job Description SummaryInnovation has become an essential component of company's strategies to stay competitive. In the spectrum of innovation, emerging technologies continues to have transformative effect on Insurance industry. Our Business Insurance Analytics Innovation team is the entry point for evaluating new technologies, use cases and assess the impact or opportunity on business capabilities. As part of this team, we are looking to hire a technologist dedicated to support the Business Intelligence and Analytics Innovation portfolio with a focus on emerging technologies such as cloud analytic capabilities and 3rd Party/insure-tech accelerators. If you're passionate about combining your talents with ours to tame this frontier, we'd like to hear from you. Candidate will be required to thrive in a dynamic environment conducting outcome focused experimentation to develop best in class innovative analytics solutions at scale.Primary Job Duties & Responsibilities
Reviews unfamiliar data sources. Connects to value for business. Able to link to systems.

Develops process to acquire and integrate data.

Independently reviews, prepares, designs and integrates complex (type, quality, volume) data correcting problems and recommends data cleansing/quality solutions to major issues.

Works within Travelers standards, processes, and protocols.

Develops moderate and applies complex data derivations, business transformation rules, and data requirements.

Leads medium scale projects and coordinates aspects of larger projects with limited supervision.

Performs analysis of complex (type, quality, volume) sources to determine value and use. Determines and recommends data to include in analytical projects.

Creates moderate (technology and features) data visualization techniques to help support data exploration.

Utilizes business knowledge to explain technical activities in business terms.

Actively seeks opportunities to expand technical knowledge and capabilities.

Develops and maintains relationships across the enterprise.

Applies knowledge of current industry trends and techniques to formulate solutions within the context of assigned projects and/or enhancements.

Ensures customer satisfaction through professional communication, follow-up, and responsiveness to issues.

Consultation:Shares knowledge with users on data or analytic products.

Builds effective relationships with stakeholders.

Provides guidance and mentorship to lower level technical employees.
Minimum Qualifications
4 years of relevant experience with data tools, techniques, and manipulation required.
Education, Work Experience, & Knowledge
Hands on experience using Spark/Python. Utilizing DataBricks a plus!

Understanding of AWS Native tools like Lambda, Glue, Kinesis, Terraform scripting, EC2, IAM etc.

Hands-on experience in writing complex, optimized SQL queries across large datasets.

Understanding of tools/technologies like Athena, Redshift and snowflake a plus

Understanding of Visualization tools: Tableau, Qliksense or Microstrategy

Nice to have experience with Airflow DAG for orchestration.

Having awareness of web development technologies and frameworks like Node Js, React Js, HTML, Java script, CSS is a plus
Job Specific Technical Skills & Competencies
Advanced knowledge of data tools, techniques, and manipulation preferred.

Examples (but not limited to): Big data and Hadoop platforms and languages - SAS, SQL, Spark, Python, Pig, Hive, QlikView, Tableau.

Ability to communicate thoughts/designs/ideas in an unambiguous manner and adjusts communication based on audience.

Exhibits active and effective communication skills with team members - including active listening and effective written and verbal communication skills.

Effectively contributes and communicates with the immediate team.

Able to clearly and concisely communicate with the business. Demonstrates willingness, cooperation, and concern for business issues. Able to understand assigned business unit and business priorities.

Able to coordinate with other technical areas to achieve project/department or division goals.

Able to recognize, analyze, and diagnose business and data issues of advanced complexity.
Employment Practices
Travelers is an equal opportunity employer. We value the unique abilities and talents each individual brings to our organization and recognize that we benefit in numerous ways from our differences.
If you have questions regarding the physical requirements of this role, please send us an email (TAPHYREQ@travelers.com) so we may assist you.
Travelers reserves the right to fill this position at a level above or below the level included in this posting.
Travelers has 30,000 employees in the United States, Canada, the United Kingdom, Ireland and Brazil. >> Explore life at Travelers (https://careers.travelers.com/life-at-travelers/) .

We have 8 diversity networks, employee-led organizations dedicated to fostering the development and success of our employees. >> Discover diversity and inclusion (https://careers.travelers.com/life-at-travelers/diversity/) .

Employees and their eligible family members – including spouses, domestic partners and children – are eligible for coverage from the first day of employment. >> Explore benefits (https://careers.travelers.com/life-at-travelers/benefits/) .

Travelers has been recognized by organizations such as Forbes, Human Rights Campaign Foundation, and Military Times. >> Read more about recognition (https://careers.travelers.com/life-at-travelers/why-travelers/) .

Our employees are valuable assets to their hometowns, giving more than 100,000 hours of their time toward important causes each year. >> Learn about community involvement (https://careers.travelers.com/life-at-travelers/community-involvement/) .

Imagine other opportunities here (https://careers.travelers.com/) .