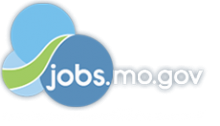 Job Information
EY

Cybersecurity - Senior Consultant - Data Protection

in

Jefferson City

,

Missouri
Cybersecurity - Senior Consultant - Data Protection
Consulting
Requisition # UNI00GCA
Post Date May 03, 2021
Cyber threats, social media, massive data storage, privacy requirements and continuity of the business as usual require heavy information security measures. As an information security specialist, you will lead the implementation of security solutions for our clients and support the clients in their desire to protect the business. You will belong to an international connected team of specialists helping our clients with their most complex information security needs and contributing toward their business resilience. You will be working with our Advanced Security Centers to access the most sophisticated tools available to fight against cybercrime.
We will support you with career-long training and coaching to develop your skills. As EY is a global leading service provider in this space, you will be working with the best of the best in a collaborative environment. So whenever you join, however long you stay, the exceptional EY experience lasts a lifetime.
JOB SUMMARY
We currently have a career opportunity for a Senior Consultant in our Cybersecruity practice for Data Protection & Privacy with demonstrated experience in developing data protection strategies and implementing solutions to provide data security, privacy and integrity.
EY's Cybersecurity Practice functions as a center of excellence to assist our National Consulting practices in planning, pursuing, delivering and managing large, complex full lifecycle initiatives along with providing expertise in leading practices, methods, and resources in the space of Cybersecurity. The Data Protection & Privacy competency within the Cybersecurity practice is a critical competency that supports our clients across all industry sectors.
As a Senior Consultant in the Data Protection & Privacy competency, you will help clients define technical and business requirements for data protection solutions as well as develop business processes and policies related to controlling access to data. This includes helping clients to identify, understand and protect their most critical data throughout the data lifecycle. Engagements range from identifying high value assets to developing data classification schemes, standards and guidelines and implementing processes and technologies to provide leading data protection capabilities.
You and your team will implement and advise clients on multiple data protection products and solutions, including
Enterprise data lossprevention

Data discovery

Data classification

Digital rightsmanagement

Cloud data lossprevention / cloud access security brokers

Tokenization

File and databaseencryption
The opportunity is now. If you are interested in being part of a dynamic team, serving clients and reaching your full potential - EY Consulting is for you.
KEY RESPONSIBILITIES:
Consistently deliver quality client services. Monitorprogress, manage risk and ensure key stakeholders are kept informed aboutprogress and expected outcomes. Stay abreast of current business and industrytrends relevant to the client's business.

Establish relationships with client personnel at appropriatelevels.

Demonstrate in-depth technical capabilities and professionalknowledge. Demonstrate ability to assimilate to new knowledge.

Possess good business acumen.

Remain current on new developments in advisory servicescapabilities and industry knowledge
To qualify, candidates must have:
Bachelor's degree and approximately 2-3 years of related workexperience; or a graduate degree and approximately 1-2 years of related workexperience.

Approximately 2-3 years of technical architecture experienceintegrating data protection software into clients' infrastructure andapplications.

Knowledge of general security concepts and methods suchas vulnerability assessments, data classification, privacy assessments,incident response, security policy creation, enterprise securitystrategies, architectures and governance.

Basic understanding of networking (TCP/IP, OSI model),operating system fundamentals (Windows, UNIX, mainframe), security technologies(firewalls, IDS/IPS, etc.) and application programming/scripting languages (C,Java, Perl, Shell).

Demonstrated experience in three or more of the followingareas:
Data leakage/content monitoring and filtering

Secure messaging/email encryption

Mobile device security

Disk, file, device, and database encryption

Key management/Public Key Infrastructure (PKI)

Data classification and privacy policies

Digital Rights Management (DRM)

Logging, monitoring, and security event management

Secure information storage
Basic understanding of regulatory requirements and complianceissues affecting clients related to privacy and data protection, such as PCIDSS, GLBA, Basel II, EU Data Protection Directive, International Cross Border,and U.S. State Data Privacy Laws.

Technical architecture experience integrating data protectionsoftware into clients' infrastructure; network architecture design,implementation and administration.

Working knowledge of operating systems, virtual machineenvrionments, mainframe security packages, and relational database managementsystems.

Willingness to travel to meet client needs; travel isestimated at 60-80%.

Valid driver's license in the US and a valid passportrequired; willingness and ability to travel internationally.
The successful candidate must hold or be willing to pursue related professional certifications such as the CISSP, CISM, and/or CISA.
EY provides equal employment opportunities to applicants and employees without regard to race, color, religion, age, sex, sexual orientation, gender identity/expression, national origin, protected veteran status, disability status, or any other legally protected basis, in accordance with applicable law.