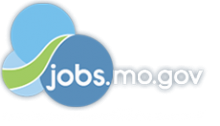 Job Information
Facebook

Customer Support CX Operations & Experimentation Manager - Facebook Reality Labs

in

Jefferson City

,

Missouri
Intro:
Facebook's mission is to give people the power to build community and bring the world closer together. Through our family of apps and services, we're building a different kind of company that connects billions of people around the world, gives them ways to share what matters most to them, and helps bring people closer together. Whether we're creating new products or helping a small business expand its reach, people at Facebook are builders at heart. Our global teams are constantly iterating, solving problems, and working together to empower people around the world to build community and connect in meaningful ways. Together, we can help people build stronger communities - we're just getting started.
Summary:
As Customer Support CX Operations and Experimentation Manager in Facebook Reality Labs, you will leverage your experience and transformative leadership to build a world-class CX Operations program that is honed to deliver amazing experiences resulting in out-of-this-world NPS, CSAT and Customer Effort Scores. You will have a healthy curiosity, passion for trying something new and live by the mantra that to be better, you must be different. You will find and deliver improvements to the moments that matter to customers by testing and learning, experimenting resulting in our partners globally delivering an effortless and effective support experience.You will own the outsourced partner QA program as well the operationalization of CX results. While serving as the connective tissue between internal and partner support operations, you will analyze key performance indicators and contact drivers as signals to drive business/product/operational improvements that resolve customer issues effectively and with ease. Your mission will be to drive partner support organizations to deliver world-class, multi-channel, customer-facing support and service operations capabilities. Your ultimate goal is a superb NPS, with an amazing Customer Effort Score and CSAT that will be the envy of the industry.
Required Skills:
Primary liaison between business and contact center operations for all CX initiatives

Define key CX performance indicators, agent workflows, process, and policies, and actively manage call center partner delivery against them to achieve highest level of quality of service

Operationalize a CX program that supports business understanding, root cause analysis, and is scalable as the Global partner network expands

Analyze and utilize data related to contact drivers, FCR, NPS, CSAT, ASAT, CES to drive continuous process and program improvement

Drive opportunities to improve engagement to identify and elevate business/tools/process recommendations

Identify and drive opportunities to improve use of Quality tools, driving agent engagement, compliance and calibrated scores

Work with internal stakeholders to ensure partner compliance with established security requirements

Work with Global Outsourcing team to ensure periodic partner benchmarking is performed

Communicate qualitative and quantitative input from partner support channels

Work dynamically and cross functionally to escalate and resolve issues and assist with developing and executing program requirements

Support Weekly, Monthly, and Quarterly business reviews

25% travel

Collaborate with internal and external partners. You serve as the glue between the business and vendor operations
Minimum Qualifications:
Strategic thinker with quantitative and qualitative analytical problem-solving skills and experience to diagnose root causes and dependencies

Experience developing quality frameworks, procedures, and systems for complex processes that deliver the highest standards of quality

5+ years of experience in customer-facing communications, community management, customer service, contact center management, and/or program management

1+ years of experience specifically managing QA, CX (CSAT), and VOA programs

Experience delivering presentations to any audience up, down or across
Preferred Qualifications:
Experience developing and managing processes as part of a customer support operations team, working cross-functionally with internal teams and stakeholders

Experience running data analysis, including volume forecasting

Project management and communication skills

Experience taking initiative and own the follow-up, follow through

You love data, but also understand the human element and levers to pull with Customer Service

You love to experiment, take calculated risks, measure and learn fast
Industry: Internet
Equal Opportunity: Facebook is proud to be an Equal Opportunity and Affirmative Action employer. We do not discriminate based upon race, religion, color, national origin, sex (including pregnancy, childbirth, or related medical conditions), sexual orientation, gender, gender identity, gender expression, transgender status, sexual stereotypes, age, status as a protected veteran, status as an individual with a disability, or other applicable legally protected characteristics. We also consider qualified applicants with criminal histories, consistent with applicable federal, state and local law. Facebook is committed to providing reasonable accommodations for candidates with disabilities in our recruiting process. If you need any assistance or accommodations due to a disability, please let us know at accommodations-ext@fb.com.