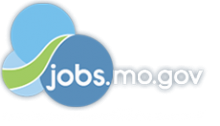 Job Information
Facebook

Connectivity Program Manager, Urban Segment

in

Jefferson City

,

Missouri
Intro:
Facebook's mission is to give people the power to build community and bring the world closer together. Through our family of apps and services, we're building a different kind of company that connects billions of people around the world, gives them ways to share what matters most to them, and helps bring people closer together. Whether we're creating new products or helping a small business expand its reach, people at Facebook are builders at heart. Our global teams are constantly iterating, solving problems, and working together to empower people around the world to build community and connect in meaningful ways. Together, we can help people build stronger communities - we're just getting started.
Summary:
Connectivity is at the heart of Facebook's mission to give people the power to build community and bring the world closer together. High-quality internet connectivity creates opportunities to share knowledge that can strengthen both local communities and global economies. In Facebook Connectivity, we believe connecting the world is one of the greatest challenges of our generation and there is no silver bullet to solving this problem. That's why we take a multi-faceted approach to connectivity.We're looking for a Connectivity Program Manager to help us manage our urban connectivity programs. Our ideal candidate is passionate about utilizing connectivity to address urban challenges and has experience working in emerging markets. This role will involve the strategic development and management of programs that combine business model innovation, deployment best practices, and cutting-edge tools and technologies. Work involves interfacing with service providers, system integrators, OEMs, government and policy officials, as well as a range of internal stakeholders.
Required Skills:
Work with program and cross-functional teams to build strategy for urban connectivity programs analyzing the problem space, creating business plans and financial models as well as end-to-end solutions.

Work closely with internal regional partnerships teams to execute program strategy in-country. Work involves deep interactions with network operators, infrastructure providers, and potentially local governments to plan and execute urban network deployments including upgrades and/or expansion projects.

Collaborate with internal product and solutions teams to define technical requirements for network deployments.

Collaborate with internal teams to develop business plans and financial models by providing technical and operational inputs, analyzing network and technology coverage and validating model outputs.

Collaborate with regional program managers and business development teams to structure and negotiate agreements for novel business models and deploy new tools and technologies with partners from pilots to scaled networks.

Work with cross-functional teams to build and execute project plans. Ensure projects are delivered and connectivity goals are realized against aggressive timelines.
Minimum Qualifications:
7+ years of experience in program management, product management, consultancy or roles with cross-functional components with telecom, networking, and/or infrastructure focus.

Knowledge of wireless access industry, technologies (Wi-Fi, Cellular, and mmWave), and deployment challenges and opportunities in urban markets.

Experience managing complex deployments with stakeholder partners including service providers, OEMs, suppliers, cities, etc.

Knowledge of network and operational business modeling and metrics for wireless network deployment activities.

Experience performing data analysis and modeling of network and technology coverage, location of population, connectivity to backhaul, determination of power sources, accessibility of street furniture, etc.

BA/BS or higher in Computer Science, Electrical Engineering or related field in Telecommunications.
Preferred Qualifications:
Experience with city-led public Wi-Fi deployments.

Knowledge of MDU deployments.

Knowledge of network-sharing architectures.

Advanced degrees, including MBA.
Industry: Internet
Equal Opportunity: Facebook is proud to be an Equal Opportunity and Affirmative Action employer. We do not discriminate based upon race, religion, color, national origin, sex (including pregnancy, childbirth, or related medical conditions), sexual orientation, gender, gender identity, gender expression, transgender status, sexual stereotypes, age, status as a protected veteran, status as an individual with a disability, or other applicable legally protected characteristics. We also consider qualified applicants with criminal histories, consistent with applicable federal, state and local law. Facebook is committed to providing reasonable accommodations for candidates with disabilities in our recruiting process. If you need any assistance or accommodations due to a disability, please let us know at accommodations-ext@fb.com.