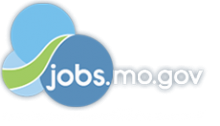 Job Information
Conduent

Clinical Pharmacist / Pharm D Consultant

in

Jefferson City

,

Missouri
About Conduent
Conduent delivers mission-critical ​services and solutions on behalf of businesses and governments – creating exceptional outcomes for its clients and the millions of people who count on them. Through people, process and technology, Conduent solutions and services automate workflows, improve efficiencies, reduce costs and enable revenue growth. It's why most Fortune 100 companies and over 500 government entities depend on Conduent every day to manage their essential interactions and move their operations forward.
Conduent's differentiated services and solutions improve experiences for millions of people every day, including two-thirds of all  insured patients  in the U.S., 11 million employees who use its HR Services, and nearly nine million people who travel through  toll systems daily. Conduent's solutions deliver exceptional outcomes for its clients including $17 billion in savings from medical bill review for workers compensation claims, up to 40% efficiency increase in HR operations, and up to 40% improvement in processing costs, while driving higher end-user satisfaction. Learn more at www.conduent.com.
Job Description
This Position is a "work from home" position located anywhere, United States
Summary: Under the general direction of the Conduent Director of Clinical Services, the purposes of this position are to: 1) manage and deliver contractually required reports, documents and deliverables to the Client related to the pharmacy retrospective drug utilization review (RDUR) program as well as other clinical programs; 2) perform quality analysis and testing on all clinical programs, the point-of-sale claims processing system and retrospective drug utilization review (RDUR); 3) assist in the development of new clinical initiatives and requirements based on such things as, but not limited to, cost savings, new drugs and innovative technology, with emphasis on psychiatry pharmacotherapy; 4) serve as the clinical resource to clients, providing weekly clinical recommendations for new drugs, insights into pipeline treatments, reports, and other clinical knowledge/analysis as needed proactively to the Client; 5) pursues research project ideas and participates in Conduent's Publications team, prepares abstracts and presents them at national conferences.
Primary Job Responsibilities:
Expected % of Time
Area of Responsibility
Major Activities
25%
Clinical Recommendations
55%
Retrospective drug utilization review : Rules and research
Conduct research as needed in order to implement new RDUR interventions, create ad hoc reports, and answer client, provider, and staff inquiries. Works with the RDUR team to maintain current interventions based on updates to clinical guidelines and treatment recommendations. Preference for strong clinical psychiatric experience/knowledge. Completes RDUR deliverables and is a resource with RDUR clients for research, questions and other DUR Board requests. Travels and presents to DUR Boards as required.
10%
Reporting
10%
Release Management
Education and Experience:
Education: A Pharm. D. degree in pharmacy is required. Residency trained and/or Board Certification preferred.
Licensure: Must be licensed in the state where contract has been attained.
Experience: Analytical and problem-solving experience required. Good communication skills (written and oral) required. Advanced clinical knowledge with at least three years of PBM, prior authorization and management experience required, with strong understanding of pharmacy point-of-sale and adjudication rules and functions. Basic understanding of federal rebate requirements. Preference given for individuals with understanding of CMS guidelines on Medicaid, in particular those that govern drug coverage for Medicaid under Title XIX, SSA section 1927. Preference also for individuals with clinical experience either in hospital or outpatient psychiatric treatment centers.
Use of Microsoft Office (Word, Excel, PowerPoint, Visio) and Microsoft Outlook.
Job Knowledge: Has thorough knowledge of all phases of work. Can review, analyze, and apply literature to specific therapeutic situations. Knows and can discuss the pathophysiology of the major disease states likely to be seen in specific client's plans. Assumes responsibility for meeting own professional development needs. Is a strategic thinker with ability to formulate, develop and execute clinical strategies
Completion of Job Responsibilities: Work/skill level is high quality. Functions autonomously, rarely needing assistance with routine assignments. Examines own performance and takes every opportunity to improve. Is a fully participating team member. Shares/uses suggestions for performance. Manages time effectively. Consistently uses methods that are efficient.
Interactions with Staff/Clients/Provider Community: Interaction with staff/clients/ provider community is professional and supportive. Frequently offers assistance and expertise. Inspires staff, clients, and the provider community to feel part of team. Highly enthusiastic and motivated. Inspires team work. Actively participates in cross-functional project teams. Always justifies implicit confidence invested by Conduent and project stakeholders.
Closing
Conduent is an Equal Opportunity Employer and considers applicants for all positions without regard to race, color, creed, religion, ancestry, national origin, age, gender identity, gender expression, sex/gender, marital status, sexual orientation, physical or mental disability, medical condition, use of a guide dog or service animal, military/veteran status, citizenship status, basis of genetic information, or any other group protected by law.
People with disabilities who need a reasonable accommodation to apply for or compete for employment with Conduent may request such accommodation(s) by clicking on the following link, completing the accommodation request form, and submitting the request by using the "Submit" button at the bottom of the form. For those using Google Chrome or Mozilla Firefox please download the form first: click here to access or download the form. You may also click here to access Conduent's ADAAA Accommodation Policy.