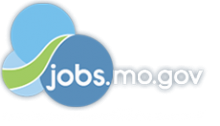 Job Information
Merck

Associate Director - IT Client Services

in

Jefferson City

,

Missouri
Job Description
Associate Director - IT Client Services
The Information Technology (IT) Client Services position will be responsible for supporting the US Commercial Operations organization with their needs in digital marketing, application development, sales tool implementation and use of associated technology. The successful candidate must have excellent verbal and communications skills as well as the ability to create and maintain strong, trusted relationships across functional areas. The role requires understanding the needs of the business and effectively engages the proper IT resources to a successful solution. Additionally, the successful candidate possesses the technical ability handle direct requests from the marketing team to return a finished product.
Responsibilities
Develop relationships and earn the trust of business partners and internal team members as the person who can help them utilize the right technology to achieve the desired goal.

Provide project management oversight and work across organizational boundaries to ensure success of multiple projects and initiatives.

Engage with the business to understand their needs and to ensure they can work in an agile, yet secure way.

Assist marketing teams with digital marketing initiatives by providing guidance on available solutions as well as the best use of solutions.

Research and present the US Commercial Operations team with new tools and/or better ways to use existing technology to solve business issues.

Work with marketing agencies to develop and deploy websites and mobile applications using our company's standards.

Anticipates client needs and contributes to defining the vision and multi-year strategy for the relevant IT initiatives

Serve as the single point of contact for the commercial business, developing a solid understanding of business needs and requirements, expectations, and service deliverables.

Able to deploy effective strategies to solve technical issues while increasing productivity.

The candidate will provide Program and Project Management support for the deployment of the Business requirements.
Qualifications
Education Minimum Requirement:
Bachelor's degree in Information technology, Natural Sciences or related field preferred
Skills/Experience
Experience in an account management function

Build strategic relationships and manage communication

Proven experience of building relationships across organizations and levels.

Ability to engage and collaborate with Sales and Marketing teams, sometimes in an international environment

3-5 years relative experience in account management and web/mobile applications.

Knowledge of Customer Relationship Management (CRM) and Enterprise Resource Planning (ERP) platforms/applications, and business processes relevant to Commercial operations

Practical experience with Sales Force Marketing Cloud, Veeva Multichannel CRM, and Veeva Vault PromoMats

Familiarity in digital media, marketing campaign lifecycle and customer analytics

Experience with web-based analytics from implementation in websites to understanding results and providing ongoing support to marketing teams for current and future initiatives.

Be comfortable of presenting to key partners and leaders and share key learnings across different internal stakeholders and teams

Strong analytical skills are essential. A certain degree of creativity and initiative is required.

Ability to work self-motivated and independently with minimal supervision

Web or mobile application development background as a developer, project manager or account manager function.

Working knowledge of HTML/CSS/Javascript.

Experience in Animal Health or Pharmaceuticals is a plus

Experience in a consulting firm or agency is also a plus
NSBE2021
Our Support Functions deliver services and make recommendations about ways to enhance our workplace and the culture of our organization. Our Support Functions include HR, Finance, Information Technology, Legal, Procurement, Administration, Facilities and Security.
Who we are …
We are known as Merck & Co., Inc., Kenilworth, New Jersey, USA in the United States and Canada and MSD everywhere else. For more than a century, we have been inventing for life, bringing forward medicines and vaccines for many of the world's most challenging diseases. Today, our company continues to be at the forefront of research to deliver innovative health solutions and advance the prevention and treatment of diseases that threaten people and animals around the world.
What we look for …
In a world of rapid innovation, we seek brave Inventors who want to make an Impact in all aspects of our business, enabling breakthroughs that will affect generations to come. We encourage you to bring your disruptive thinking, collaborative spirit and diverse perspective to our organization. Together we will continue Inventing For Life, Impacting Lives while Inspiring Your Career Growth .
Invent. Impact. Inspire.
NOTICE FOR INTERNAL APPLICANTS
In accordance with Managers' Policy - Job Posting and Employee Placement, all employees subject to this policy are required to have a minimum of twelve (12) months of service in current position prior to applying for open positions.
If you have been offered a separation benefits package, but have not yet reached your separation date and are offered a position within the salary and geographical parameters as set forth in the Summary Plan Description (SPD) of your separation package, then you are no longer eligible for your separation benefits package. To discuss in more detail, please contact your HRBP or Talent Acquisition Advisor.
Current Employees apply HERE (https://wd5.myworkday.com/msd/d/inst/1422$1533/rel-task/3001$14.htmld)
Current Contingent Workers apply HERE (https://wd5.myworkday.com/msd/d/task/1422$4020.htmld)
US and Puerto Rico Residents Only:
Our company is committed to inclusion, ensuring that candidates can engage in a hiring process that exhibits their true capabilities. Please click here (https://survey.sogosurvey.com/r/aCdfqL [survey.sogosurvey.com]) if you need an accommodation during the application or hiring process.
For more information about personal rights under Equal Employment Opportunity, visit:
EEOC Poster (https://www.dol.gov/sites/dolgov/files/ofccp/regs/compliance/posters/pdf/eeopost.pdf)
EEOC GINA Supplement​
OFCCP EEO Supplement (https://www.dol.gov/ofccp/regs/compliance/posters/pdf/OFCCP_EEO_Supplement_Final_JRF_QA_508c.pdf)
We are proud to be a company that embraces the value of bringing diverse, talented, and committed people together. The fastest way to breakthrough innovation is when diverse ideas come together in an inclusive environment. We encourage our colleagues to respectfully challenge one another's thinking and approach problems collectively. We are an equal opportunity employer, committed to fostering an inclusive and diverse workplace.
Search Firm Representatives Please Read Carefully
Merck & Co., Inc., Kenilworth, NJ, USA, also known as Merck Sharp & Dohme Corp., Kenilworth, NJ, USA, does not accept unsolicited assistance from search firms for employment opportunities. All CVs / resumes submitted by search firms to any employee at our company without a valid written search agreement in place for this position will be deemed the sole property of our company. No fee will be paid in the event a candidate is hired by our company as a result of an agency referral where no pre-existing agreement is in place. Where agency agreements are in place, introductions are position specific. Please, no phone calls or emails.
Employee Status:
Regular
Relocation:
Domestic
VISA Sponsorship:
No
Travel Requirements:
25%
Flexible Work Arrangements:
Flex Time, Remote Work, Telecommuting
Shift:
Valid Driving License:
Hazardous Material(s):
Number of Openings:
1
Requisition ID: R105753