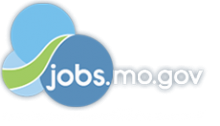 Job Information
Moseley Technical Services

Systems Engineer

in

Hazelwood

,

Missouri
Systems Engineer
Job ID # 2021-12736
Contract Opportunity
Location: Hazelwood, MO
Industry: Aerospace & Defense
Minimum Clearance: Ability to Obtain Secret Clearance
Minimum Education: Bachelor's Degree
Minimum Experience: 1 Year
What You'll Do:
System architecture development, model based systems engineering (MBSE), systems integration, and systems test

Work with a team in a casual but professional environment

Support all aspects of product development, including project management.

Help the team to continuously improve and develop innovative and creative solutions to products and processes.

Software is an integral part of each of these products and these products are integral parts of the defense of multiple nations.

Full life-cycle software development or hardware which means you will have a hand in defining the requirements; designing, implementing and testing the software and or hardware.

System design and interfaces, requirements analysis and definition, software design, end user interaction, coding, unit testing, integration, validation, documentation, analysis of software problem reports, and assistance of software and system test personnel.

here are a number of possible projects for this position on multiple aircraft and rotorcraft platforms, including the AH-64 Apache attack helicopter, the P-8 Poseidon anti-surface/submarine warfare aircraft, the F-15, F-16, and F-22 tactical aircraft, the MQ-25 Stingray aerial refueling drone, the T-7 jet trainer, and the C-17 Globemaster responsible for decades of military and humanitarian efforts.
What You'll Need:
Ability to Obtain Secret Clearance

Understanding of engineering processes and the ability to communicate those processes into contractually binding documents.

Must be able to work closely with other engineering disciplines in an integrated team environment.

Experience working with cross functional teams.

Not averse to presenting technical material to customer or Boeing leadership.

Must be self-motivated with a strong work ethic, excellent time-management, and interpersonal skills.

Software Skills Required:

Standard working knowledge of Microsoft Office Suite, Drawing/Schematic Knowledge, Project Management Software Experience.

Preference but not required in Agile Training as it relates to Software Development. Programming knowledge skills such as C, C++, Python preferred but not required.

Preference is working knowledge of DOORS Requirements software but not required.

Certifications required:

None Required, however PMP Certification Preferred and Green Belt or higher in 6 Sigma.
Education & Experience:
Bachelor's, Master's, or Doctorate of Science Degree from an accredited course of study in Engineering, Engineering Technology, Computer Science, Mathematics, Physics or Chemistry combined with 1 + years of relevant work experience. ABET is the preferred, although not required, accreditation standard. 1 to 5 years of experience a minimum.
What to Expect:
Applicants selected for employment will be required to pass a preemployment drug screening and background investigation which may include education, criminal and work history verifications.

Accepted applicants will have the opportunity to be eligible for benefits, including medical and supplemental insurance and a 401K. Appreciation and gratitude for employees is a hallmark of organizations with low turnover.
Moseley Technical Services, Inc. is an AA/EEO/Veterans/Disabled Employer.
Resources
For questions about benefits visit: http://www.moseleytechnical.com/jobseekers/
For more information about Moseley visit: http://www.moseleytechnical.com/aboutus/
Sami Rmaila (sami.rmaila@moseleytechnical.com)
Posting Title (External): Systems Engineer
Street: 12301 Missouri Bottom Rd