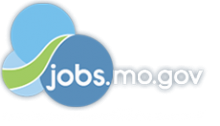 Job Information
Moseley Technical Services

Systems Engineer

in

Hazelwood

,

Missouri
Systems Engineer
Job ID # 2021-13142
Contract Opportunity
Location: Hazelwood, MO
Industry: Aerospace & Defense
Minimum Clearance: Secret Clearance
Minimum Education: Bachelor's Degree
Minimum Experience: 5 Years
What You'll Do:
Apply an interdisciplinary, collaborative approach to plan, design, develop and verify a lifecycle balanced system of systems and system solutions.

Evaluate customer and /operational needs to define and coordinate system performance requirements, integrate technical parameters and assure compatibility of all physical, functional and program interfaces.

Perform various analyses to optimize total system of systems and/or system architecture.

Perform analyses for affordability, safety, reliability, maintainability, testability, human systems integration, survivability, vulnerability, susceptibility, system security, regulatory, certification, product assurance and other specialties quality factors into a preferred configuration to ensure mission success.

Develop the planning, organization, implementation and monitoring of requirements management processes, tools, risk, issues, opportunity management and technology readiness assessment processes.

Resolve cross-functional technical issues.

Develop hardware and software system and subsystem requirements

Perform hardware and software integration and testing

Architect system design and generate system diagrams to meet software and hardware requirements

Act in a forward facing role, interacting with multiple customers fielding and supporting training systems

Participate as a member of a high performing, collaborative team

Self-motivated with a strong work ethic, excellent time-management, and interpersonal skills

Use agile methodologies to support all aspects of product development

Ability to work with multiple teams to identify and resolve issues

Clearly communicate issues and suggest alternative paths forward

Participate in team and system demonstrations to accept completed stories/features

Advocate, recommend, & champion process improvements

Configure, standup and test hardware

Troubleshoot systems (hardware and software)

Support proposal efforts for new-build and maintenance efforts

Support site surveys

Develop test plans and procedures for system under development

Support hardware and software procurement
What You'll Need:
5+ years of experience in electrical, systems or software engineering

5+ years of experience in software integration

Bachelor's degree or higher in Engineering related field from an accredited course of study

Preferred Qualifications (Desired Skills and Experience):

Experience working in a Scaled Agile Environment

Experience with agile workflow tools such as VersionOne or JIRA

Strong written and verbal communication skills

Experience working in a team environment

Experience with aircraft platforms, aviation, simulation, and training systems

Familiarity with Requirements and Verification Procedures development and testing (specifically for SW products)

Familiarity with DIS, SISO-J, TENA, HLA, MIL-STD-6016, and MIL-STD-1553 protocols.
Education & Experience:
Bachelor's Degree in an Engineering classification combined with 5 + years of relevant work experience; or a Master's Degree combined with 3 + years of relevant work experience; or a PhD with experience in an Engineering classification.
What to Expect:
Applicants selected for employment will be required to pass a preemployment drug screening and background investigation which may include education, criminal and work history verifications.

Accepted applicants will have the opportunity to be eligible for benefits, including medical and supplemental insurance and a 401K. Appreciation and gratitude for employees is a hallmark of organizations with low turnover.
Moseley Technical Services, Inc. is an AA/EEO/Veterans/Disabled Employer.
Resources
For questions about benefits visit: http://www.moseleytechnical.com/jobseekers/
For more information about Moseley visit: http://www.moseleytechnical.com/aboutus/
Sami Rmaila (sami.rmaila@moseleytechnical.com)
Posting Title (External): Systems Engineer
Street: 325 James S McDonnell Blvd