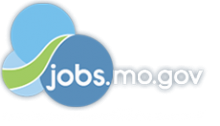 Job Information
Concentrix

Site Director

in

Hazelwood

,

Missouri
Please Note: Job cannot be performed in the state of Colorado, USA.
Job Title:
Site Director
Job Description
The Site Director I is responsible for delivering high standards of service to customers by making the most effective and efficient use of call-center staff and technology resources. This position uses a range of measurements to monitor, analyze and plan improvements to call-center performance of a call center with a population of up to 1,100 staff members. To meet these responsibilities, the manager must be a combination of expert service provider, coach, trainer, mentor, motivator, and manager.
Essential Functions/Core Responsibilities
• Collaborate with senior management and staff to develop strategic plans; coordinate with other departments to establish open communications systems that ensure information is mutually shared to achieve optimal results
• Develop and retain team of managers, providing coaching and development opportunities that continuously build and expand both the individual and the team capabilities and bench strength
• Drive continuous operating improvements and quality performance of site metrics such as quality, productivity, staffing, training, attrition, and costs
• Provide expert knowledge of workforce forecasting and planning to ensure necessary staffing levels to support customer demand
• Drive recruitment, selection, and retention of highly qualified internal and external candidates
• Manage department resources and provide leadership to ensure that production and quality work meets company goals
• Participate with cross-functional departments in strategic decisions designed to meet quality and service goals
• Identify, analyze, and resolve a wide range of technical, process, and operational issues, providing quick and decisive solutions
Candidate Profile
• Bachelor's degree in related field from a four-year college or university with more than twelve years of relevant experience (with four to six years of Progressive Mgmt Experience) preferred
• Experience managing a large call center preferred
• Mastery of communication skills and styles, both written and verbal. Demonstrated ability to effectively present information to internal and external associates
• Proven ability to lead and organize multi-disciplinary projects and initiatives in a fast-paced and deadline-oriented business environment with broad impact
• Demonstrated ability to lead strategy behind mentoring and coaching for team(s) and to act as leadership advisor to lower-level management
• Understanding of financial policies and budgetary requirements, including forecasting
• Demonstrated ability to champion significant projects, programs, and business initiatives using creativity and ingenuity
• Demonstrated ability to lead and mentor team on developing lasting customer relationships
• Extensive understanding of the organization's business operations and industry. Knowledgeable of emerging trends and industry practices
Career Framework Role
Provides leadership and direction through Senior Managers and/or Managers. Participates with leadership to develop strategic plans and objectives. Makes final decisions on administrative and operation matters and ensures effective achievement of objectives. Adapts and executes functional or departmental business plans and contributes to the development of functional or departmental strategies. Decisions are guided by functional strategies and priorities. Has overall responsibility for developing and administering budgets and performance standards for functional area or department.
Disclaimer
The above statements are intended to describe the general nature and level of work being performed by people assigned to this job. They are not intended to be an exhaustive list of all responsibilities, duties, and skills required of personnel working within this job title.
*msja
#NACNX
Location:
USA, Hazelwood, MO
Language Requirements:
Time Type:
Full time
Mission:
We will be the greatest customer engagement services company in the world, rich in diversity and talent. We will get there by embracing our culture.
About Concentrix:
We're a company like no other. We are fanatical about our staff and are constantly helping them grow and achieve their career goals. We are a global workplace that offers YOU infinite possibilities!
Company Overview:
In a world full of average, we stand out. We believe experience is everything. Period. To achieve outstanding results, we're disrupting the market by being absolutely obsessed with making our clients' businesses better. We bring together the brightest and most creative minds in business, cutting-edge technology solutions, proven design thinking expertise and exceptional customer experience centers. Our clients notice the difference too… in increased customer loyalty, improved business performance and differentiation in their markets. As a diverse, global organization, we have unconventionally fresh ideas and deliver extraordinary customer experiences for nearly 750 of the world's best brands. Concentrix. A passionate company powered by passionate people.
Concentrix CVG Corporation is an EEO/AA/M/F/Vet/Disability Employer.