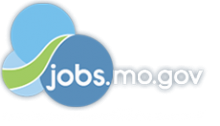 Job Information
Moseley Technical Services

Project Engineer

in

Hazelwood

,

Missouri
Project Engineer
Job ID # 2021-12819
Contract Opportunity
Location: Hazelwood, MO
Industry: Aerospace & Defense
Minimum Clearance: Ability to Obtain Secret Clearance
Minimum Education: Bachelor's Degree
What You'll Do:
Provide the Engineering leadership to a team representing multiple skill areas, which may include internal and external resources and customers.

Develop statement of work (SOW) to satisfy research and development, ongoing and new business requirements.

Work with customers and management to obtain approval.

Identify and manage changes to statement of work and assesses the impact of those changes, and incorporates changes into statement of work.

Negotiate proposed changes to determine modifications to the deliverables, resources, costs and schedules.

Lead project execution to complete the work statement.

Identify performance metrics.

Plan, identify and coordinate resources required over the life of the project or program.

Assign responsibility for activities to team members and ensures technical correctness and consistency of products and services.

Direct proposal development to complete the work statement.

Compare actual results to baseline plan to assess project performance, efficiencies, productivity and lessons learned.

Identify corrective actions to improve project or team performance.

Provide technical, business and integration leadership for the development and execution of project or team plans.

Work under consultative direction.

Collaborate with multiple skill teams to identify opportunities to expand the use of Boeing Support Equipment, with internal and external customers.

Take an active role in the development of technology and business roadmaps and the identification and pursuit of any necessary investments.

Provide recommendations regarding the prioritization of Support Equipment growth opportunities and related investments.

Understand and support initiatives by collaborating with the capability teams and the business organizations.

Communicate technical and business benefits to customers and senior management to obtain concurrence on program direction.

Work closely with engineering teams to identify opportunities to improve the affordability and quality of the Support Equipment products.
What You'll Need:
Ability to Obtain Secret Clearance

Experience leading projects consisting of multidiscipline teams.

Familiar with the technologies being applied to modern Support Equipment.

Understanding business case development and evaluation.

Experience communicating, verbally and in writing, with senior management.

5+ years of experience leading business driven decisions to include budgets, staffing levels, Basis of Estimates (BoE), Request for Proposals (RFP) and Statements of Work (SOW)

10+ years of experience working with Support Equipment.

Preferred Qualifications (Desired Skills/Experience):

Familiarity with Support Equipment customers, military and commercial.

5+ years of experience with aircraft systems, structures, or propulsion
Education & Experience:
Engineering Degree in Aeronautical Engineering, Aerospace Engineering, Computer Engineering, Electrical Engineering, Mechanical Engineering, Systems Engineering, Computer Science or Electrical Engineering Technology.
What to Expect:
Applicants selected for employment will be required to pass a preemployment drug screening and background investigation which may include education, criminal and work history verifications.

Accepted applicants will have the opportunity to be eligible for benefits, including medical and supplemental insurance and a 401K. Appreciation and gratitude for employees is a hallmark of organizations with low turnover.
Moseley Technical Services, Inc. is an AA/EEO/Veterans/Disabled Employer.
Resources
For questions about benefits visit: http://www.moseleytechnical.com/jobseekers/
For more information about Moseley visit: http://www.moseleytechnical.com/aboutus/
Sami Rmaila (sami.rmaila@moseleytechnical.com)
Posting Title (External): Project Engineer
Street: 163 James S McDonnell Blvd