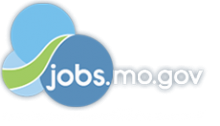 Job Information
Connectria

Cloud Products - Software Engineer (Contract)

in

Fully Remote • St Louis

,

Missouri
Cloud Products - Software Engineer (Contract)
Fully Remote • St Louis, MO (http://maps.google.com/maps?q=10845+Olive+Blvd+St+Louis+MO+63141)
Apply
Description
ABOUT US
At Connectria, LLC, we provide award-winning Cloud Computing and Managed Hosting from our world-class data centers in North America to more than 1,000 customers in 30+ countries throughout the world, and we help customers run their systems securely in Amazon's AWS cloud and Microsoft's Azure cloud.
For over twenty years, Connectria's 'No Jerks Allowed' philosophy has been the foundation of our culture. We are a company that believes in promoting from within and take an employee-first approach. Due to these practices, Connectria has won St. Louis Post-Dispatch Best Places to Work 7 times, Computerworld Best Places to Work in IT 5 times, The Nation's Best and Brightest in Wellness Award, and HIRE Vets Medallion Award.
If you are looking for your next career opportunity and enjoy working in a fast-paced and growing business environment and want to be on a team with a "No Jerks Allowed" company philosophy that treats everyone with respect in a fun and supportive work environment, Connectria has an exciting opportunity for you!
POSITION PROFILEContract Assignment
Connectria's Cloud Products Development team is responsible for defining, developing, and operating our customer-facing multi and hybrid-cloud solutions. We are a cross-disciplinary, fun, and highly collaborative DevOps-agile team that embraces the No-Jerks-Allowed company culture. As a key member of the cloud product engineering team, this individual will help build new services, products that help improve our customer's experiences. In addition, as a member of the products team, you will help solve complex problems and work on unique challenges while building our Cloud and customer-facing solutions.
The position requires verbal and written communication with customers, vendors, and Connectria personnel. The position may require working off-hours (including holidays and weekends) in support of changes and upgrades as well as problem determination tasks.
Primary Roles and Responsibilities:
Encompass a be positive and enthusiastic attitude

Ability to develop professional expertise

Maintains a keen sense of ownership, urgency, and drive to get things done

Code! end-to-end, iterative software development

Work as a member of project teams with limited scope

Be responsive, flexible, and thrive in a highly collaborative dynamic environment

Learn and adapt software skills across multiple tiers, languages, and architectures as the business and industry evolve, (e.g. Serverless Framework, AWS Lambda, and Azure Service Fabric.)

Develops unit and test automations that will ensure our engineering practices can move and adapt quickly to change

Perform local development builds

Collaborate with Cloud Operations groups to understand and help support existing cloud environments

Implement solutions to help monitor the health of environments

Design solutions to support managed customers.

Evaluate issues reported or observed, utilizing problem-solving skills and attention to detail to resolve problems quickly and effectively and to proactively prevent problems

Collaborate effectively with coworkers and other departments (Security, Networking, Data Protection, and Operating Systems) in support of customer environments and product offerings

Prioritize and complete assigned duties expeditiously and within approved windows

Protect our customers, employees, and company by incorporating security and compliance in daily responsibilities, following security policies and procedures

Other duties as assigned
Requirements
Required skills & experience
Bachelor's Degree in Computer Science or related discipline

At least 3 to 4 years relevant experience with one of the modern programming languages such as Go, Java Script, Node.js and/or Python

Substantial experience with front-end and state-management frameworks including React and Angular.js

Experience with RESTful and asynchronous services, API design and microservice architectures

Ability to write unit tests and familiarity with popular unit-testing frameworks

Strong interpersonal skills; ability to work collaboratively within a team, while also taking the initiative to lead when needed

Management experience and the ability to influence others and gain support for ideas is desirable

Knowledge of hyperscale cloud and cloud-based services (e.g. AWS, Azure, Google Cloud Platform)

Demonstrated experience with Docker/Containerization

Knowledge of relational databases (e.g. PostgreSQL, MySQL) and NoSQL databases (e.g. MongoDB, DynamoDB)
Preferred skills & experience
AWS, Azure, GCP certifications a plus

Experience and understanding of code repository and deployment automation

Experience working in a collaborative development environment (e.g. branching, merging, stashing, etc.)
Job Type: Full-time, Contract
Equal Opportunity Employer:
Connectria, LLC is an Equal Employment/Affirmative Action employer. All qualified applicants will receive consideration of employment without regard to sex, race, color, religion, national origin, age, martial status, political affiliation, sexual orientation, gender identity or expression, genetic information, disability status, protected veteran status, or any other characteristic protected by federal, state or local laws. We are committed to providing a workplace free of any discrimination or harassment.
This policy applies to all terms and conditions of employment, including recruiting, hiring, placement, promotion, termination, layoff, recall, transfer, leaves of absence, compensation and training.