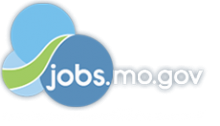 Job Information
Connectria

Azure Cloud Engineer

in

Fully Remote • St Louis

,

Missouri
Azure Cloud Engineer
Fully Remote • St Louis, MO (http://maps.google.com/maps?q=10845+Olive+Blvd+St+Louis+MO+63141)
Apply
Description
ABOUT US
At Connectria, LLC, we provide award-winning Cloud Computing and Managed Hosting from our world-class data centers in North America to more than 1,000 customers in 30+ countries throughout the world, and we help customers run their systems securely in Amazon's AWS cloud and Microsoft's Azure cloud.
For over twenty years, Connectria's 'No Jerks Allowed' philosophy has been the foundation of our culture. We are a company that believes in promoting from within and take an employee-first approach. Due to these practices, Connectria has won St. Louis Post-Dispatch Best Places to Work 7 times, Computerworld Best Places to Work in IT 5 times, The Nation's Best and Brightest in Wellness Award, and HIRE Vets Medallion Award.
Connectria is an exciting, high-energy, fast-paced consulting and managed services company focused on delivering incredible value creation to our business partners and clients. We specialize in digital transformation and have extensive experience in hybrid and hyper-scale migrations. We are passionate about technology, uncompromising about client success, and love taking on new challenges.
Connectria services include:
Hybrid/Hyper-scale Cloud Advisory and Consulting

Hybrid/Hyper-scale Cloud Migration Planning and Execution

Managed Services for AWS, Azure, and GCP

DevOps Strategy, Toolchain Implementation & Training

Security Vulnerability Scanning and Hardening

Web/Application/Workload Development, Load Testing & Performance Optimization
If you are looking for your next career opportunity and enjoy working in a fast-paced and growing business environment and want to be on a team with a "No Jerks Allowed" company philosophy that treats everyone with respect in a fun and supportive work environment, Connectria has an exciting opportunity for you!
POSITION PROFILE
Migrate. Transform. Automate.
You will deliver technical solutions using cutting-edge technologies and industry best practices to implement cloud platforms for our customers. The Cloud Engineer promotes the use of automation to solve technical challenges, and strives to create elegant, reliable, and cost-effective solutions as part of the project deliverables.
Requirements
Required Skills
You have a passion for solving problems

Customer-obsessed

Collaborative, team-oriented mindset

Proven ability to work hands-on in a fast-paced environment

Ability to work with ambiguity/uncertainty and a willingness to try new/challenging things

Holds at least one Professional level certification for Azure (DevOps Engineer or Solutions Architect)

Must be able to speak clearly and communicate effectively (both written and verbally) with the customer's technical staff as well as management and executive teams

Experience with architecting, solutioning, deploying and automating cloud-based application environments

Experience in infrastructure, database, and networking architecture for highly available, Internetscale applications

Experience migrating or transforming legacy customer solutions to the cloud

Knowledge of cloud security, web services, API, REST, RPC and GitOps

Working knowledge of CI/CD stacks and centralized/distributed subversion systems (Git, TFVC etc.)

Working knowledge of Containerization, Orchestration and Platforms such as Docker, DockerSwarm, Kubernetes, AKS / ECS or AWS Fargate

Strong working knowledge of networking and internet protocols, including TCP/IP, DNS, SMTP, HTTP, and distributed networks

Database experience, including knowledge of SQL and NoSQL, and related data stores such as Postgres, MongoDB etc.

Strong, demonstratable, scripting knowledge in Bash or Powershell

Experience with automation (IaC) and configuration management tools such as Terraform, AWS CloudFormation, ARM Templates, Azure Blueprints or Ansible.

Advanced System Administration experience with Windows or Linux (Server 2012R2, 2016, 2019, Ubuntu, CentOS, RedHat)
Preferred Skills
Experience delivering hands-on workshops introducing client companies to modern development and deployment practicum Git, CI/CD pipelines, Docker containers, and Kubernetes

Experience transforming client companies' tech stacks to cloud-native, microservice Kubernetes systems w/ integrated CI/CD Azure DevOps pipelines utilizing Helm for deployment.

Proficiency in at least one programming language (Python, Go, .NET Framework or Core preferred)

Experience migrating or building Data Lakes, Data Warehouses, ELT pipelines, Databricks and ML/AI
WHAT'S IN IT FOR YOU?
The opportunity to work with one of the fastest growing companies in the country with an award-winning culture! Rated as the Best Place to Work, Connectria offers a generous benefits package that you would expect from a large company with the relaxed family-oriented atmosphere of a small company.
We offer excellent compensation with generous benefits including:
100% employer-paid benefit premiums including medical, dental, vision, short-term disability, long-term disability and life insurance

401(k) plan with guaranteed employer contribution

Paid vacation time

Paid holidays

Paid parental leave

Free identity theft coverage

Paid certification training and completion awards

Online wellness rewards

Free personal trainers

Free gym memberships

And much more!
Job Type: Full-time, Direct Hire
Work Authorization:
Connectria, LLC will only employ those who are legally authorized to work in the United States. This is not a position for which sponsorship will be provided. Individuals with temporary visas such as E, F-1, H-1, H-2, L, B, J, or TN or who need sponsorship for work authorization now or in the future, are not eligible for hire.
In compliance with federal law, all persons hired will be required to verify identity and eligibility to work in the United States and to complete the required employment eligibility verification document form upon hire.
Equal Opportunity Employer:
Connectria, LLC is an Equal Employment/Affirmative Action employer. All qualified applicants will receive consideration of employment without regard to sex, race, color, religion, national origin, age, martial status, political affiliation, sexual orientation, gender identity or expression, genetic information, disability status, protected veteran status, or any other characteristic protected by federal, state or local laws. We are committed to providing a workplace free of any discrimination or harassment.
This policy applies to all terms and conditions of employment, including recruiting, hiring, placement, promotion, termination, layoff, recall, transfer, leaves of absence, compensation and training.