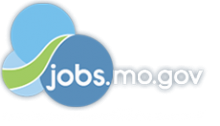 Job Information
NANA

Associate Systems Analyst (Active Interim Secret Clearance)

in

Fort Leonard Wood

,

Missouri
Associate Systems Analyst (Active Interim Secret Clearance)
Description
Compass Point, an Akima Company, is committed to helping government agencies modernize their IT infrastructure and systems to drive innovation and value. Come join an experienced, leading edge team committed to excellence and results. Compass Point offers a challenging and rewarding work environment, competitive salary and benefits, and a wide variety of career development opportunities. As an Alaska Native Corporation (ANC), 100% of our company's profits go back to our more than 14,000 Iñupiat shareholders that have resided near and above the Arctic Circle for more than 10,000 years. Our business helps support their way of life and contributes to the survival of a culture that has thrived in a challenging environment.
Job summary:
Compass Point is looking for an Associate Systems Analyst to join our team supporting US Army Corp of Engineers. In this role, you will be a part of an enterprise IT Service Delivery and Service Level Agreement (SLA) Management process for USACE locations. Candidate must possess active DoD secret clearance and a combination of education and experience demonstrating an understanding of IT service management, incident management, and problem resolutions process, or equivalent. Veterans encouraged to apply.
Job responsibilities:
Associate Systems Analyst shall perform the following duties including but are not limited to:
Utilize Information Technology Infrastructure Library (ITIL) practices for IT Service Management (ITSM) that focuses on solutions that have an integrated, enterprise-wide focus to deliver shared IT services that align USACE OCIO/G-6 services with the needs of its customers and end users.

Support overall sustainment operation of USACE Systems including the management, operation, as well as user-side support of associated hardware, software, peripheral equipments, as well as service management processes. Utilize and demonstrate expert understanding of the knowledge required for each.

Provide timely and expert incident management services in strict adherence to the Service Agreement Level (SLA) metrics and Key Performance Indicators set forth by the program. Ensure on-time delivery and execute all aspects of desktop engineering technical assistance and support.

Document, coordinate, and troubleshooting technical questions and reported incidents from users that report system problems or incidents. Problems may include poor system response time, potential security incidents, inability to access system resources, or questions on the use of a specialized software. The Associate Systems Analyst may alternatively train end-users to perform the resolution steps through self-service, or by another area, such as the security administration, systems administrator, etc., based on Cloud Lake's organizational structure and separation of duties principles in place.

Communicate, plan, schedule, document, and manipulate data (spreadsheet and databases) for existing metrics and system related issues as needed.

Perform and conduct research of potential resolution of technical issues. Provide knowledge management support by updating and maintaining a knowledge base for investigating, diagnosing, and resolving incidents as applicable.

Work closely with Engineering, Security, and Systems Administration teams to incorporate customer feedback and address key support and usability concerns for customers.

Communicate and interact effectively with internal and external partners including but not limited to, 3rd party support team, Government customers, and system users across USACE enterprise.

Facilitate increased communication for resolution of system or security related incidents

Analyze, review, measure, and report on Service Level Performance against agreed upon SLA and provide ongoing recommendations for process improvement.

Evaluate tools, best practices, technologies, and approaches to IT service delivery problems / issues for incorporation into the overall service management policies and procedures.

Administer and maintain the ticket management tool, and promote the proper use of the tool to ensure each user experience quality / reported incident is properly documented, monitored, resolved, and evaluated. Identify, log and track user issues, software conflicts and hardware device conflicts through IT incident ticketing system; provide resolution and/or escalate for assistance.

Support deployment of integrated solutions, including scheduling, provisioning, imaging, patching, securing, sanitizing, testing, tracking, distribution, storage, and transportation of assets.

Provide support for USACE COOP activities and USACE-approved training for new technology deployment at CONUS and OCONUS locations.
Qualifications
Minimum Qualifications:
Associates degree with 6 years of experience OR a Bachelor's degree in technical discipline or equivalent (relevant professional experience or military service is an acceptable substitute) and 1 year of relevant professional experience.

Active DoD Interim Secret Clearance or higher, is required.

Must have one of the following DoD 8570 IA Baseline Certification, IAT Level I (or higher):

A CE,

Network CE,

SSCP,

CCNA-Security.

Must be able to obtain the DoD 8570 IA Computing Environment Certification within 6 months of hire.

Demonstrated experience with IT Service Delivery / Incident Management Process in a large enterprise (supporting Windows O/S, Servers, Active Directory, VOIP, etc.).

Strong written and verbal communication skills.

Strong troubleshooting and conflict resolution skills.

Ability to work flexible hours and be on-call.
The duties and responsibilities listed in this job description generally cover the nature and level of work being performed by individuals assigned to this position. This is not intended to be a complete list of all duties, responsibilities, and skills required. Subject to the terms of an applicable collective bargaining agreement, the company management reserves the right to modify, add, or remove duties and to assign other duties as may be necessary. We wish to thank all applicants for their interest and effort in applying for the position; however, only candidates selected for interviews will be contacted.
We are an equal opportunity employer. All applicants will receive consideration for employment, without regard to race, color, religion, creed, national origin, gender or gender-identity, age, marital status, sexual orientation, veteran status, disability, pregnancy or parental status, or any other basis prohibited by law.
We are committed to Equal Employment Opportunity and providing reasonable accommodations to applicants with physical and/or mental disabilities. If you have a physical and/or mental disability and are interested in applying for employment and need special accommodations to use our website to apply for a position please contact, Recruiting Services at job-assist@akima.com or 571-353-7053. Reasonable accommodation requests are considered on a case-by-case basis.
The dedicated email and telephonic options above are reserved only for individuals with disabilities needing accessibility assistance to apply to an open position using our website.
Please do not use the dedicated email or phone number above to inquire on the status of your job application.
In order for our company to stay compliant with government regulations, please apply on line. Please DO NOT email resumes or call in lieu of applying online unless you have a physical and/or mental disability and need assistance with the online application.
Job: Information Technology
Primary Location: US-MO-Fort Leonard Wood
Shift: Day Job
Req ID: COM00216