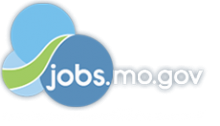 Job Information
Maritz

Solutions Strategist - Maritz Motivation Solutions

in

Fenton

,

Missouri
EXCITED TO GROW YOUR CAREER? WE'RE GLAD YOU'RE HERE!​
WORK WITH AMAZING PEOPLE There's something special about Maritz people. Maybe it's our Midwestern roots. Or perhaps it's our spirit of celebration. Any way you slice it, we help people achieve the extraordinary.NEVER STOP GROWINGOur Fortune 500 clients demand the best, so we're always upping our game. That's why we offer a wide range of careers and development opportunities so that our people can be and deliver their best.HAVE FUN WHILE HELPING OTHERSWhen it comes to giving back, we focus on supporting education with our expertise, our time and our dollars. For our team, that includes the chance to do community service on company time. It also includes an approach to financial giving that is wholly driven by our employees.AWARD WINNING CULTURE AND GREAT BENEFITSFamily friendly, we take time to get away from it all through generous vacation, extended time off at the holidays and flexible schedules. We offer internal, external and online development opportunities as well as tuition assistance for those looking to advance their education. These are only a couple of the reasons we have earned numerous awards such as being named one of St. Louis Business Journal's Best Places to Work (two years in a row), one of the Healthiest Companies in America, St. Louis Business Journal's Community Impact Award, and more.Work with us. Experience great benefits. Never stop growing. Work with amazing people. Have fun.
Solution Design Strategist
Responsible for refining and developing new business solutions and helping generate incremental profitability. This role is the primary designer and developer of new business solutions from request for proposals (RFPs), leads, and client needs. Interacts regularly with clients and account executives in providing solution guidance for business needs. Leads a team of specialists in crafting the correct solution and organizing the output into a comprehensive proposal and/or presentation.
Scope
The Solutions Design Strategist is the entry point and primary driver of all new business opportunities coming into a market group. Manages and drives new business solutions and presentations for a market group (or as assigned) over a given year.
Reporting and Working Relationships
Reports to: Director responsible for the Solution Design Team. Works with: Subject Matter Experts, Project Management, Product Management, Functional Pricing Contacts, Account Management and Client Contacts.
Primary Responsibilities:
50%: Proposal Development: Writes proposals and develops business proformas for prospective business opportunities. Organizes thought-leadership and platform point of views to develop creative program concepts, coordination and proposal packaging. Responds to requests for information (RFIs) and RFPs. Coordinates with and provides creative solution design expertise to operations teams for renewals. Supports Account Manager with primary market group and/or industry research. Designs and explains rules structure for programs. Coordinates, collects, and consolidates program/solution pricing from multiple source. Responsible for gaining pricing approval from pricing Subject Matter Expert. Interprets and applies pricing strategy to proposals. Qualifies new opportunities with Account Team and by using the Opportunity Assessment to insure appropriate resource and presentation cost expenditure. May also secure all necessary documentation.
30%: Consulting/Strategy/Thought Leadership: Idea generator and aggregator of Marketing/Product Development products and services. Marries the industry, technical, and product expertise for client presentations and proposals. Identification and integration of Subject Matter Experts within the platform to develop client solutions. May also integrate across other Maritz Business Units (BUs) for cross-BU client solutions ensuring alignment point of view. May also provide internal and external thought leadership about market group or industry. Stay abreast of Loyalty & Motivation trends and developments and apply insights in solution development. Serves as market group or industry Subject Matter Expert in client facing presentations. Leads pre-sale program discovery meeting (PDM) with client. May also provide industry, company and product consultation to a variety of internal and external audiences.
20%: Presentation: With Account Manager, helps to drive capabilities presentations and explains the Maritz value proposition to prospective clients. Provides technical and product coaching to account managers. May also present client technology demos.
Qualifications:
1.Bachelor's degree (Master's degree highly preferred) in Marketing, Business, or similar
Two-four years in a project management role dealing with products and/or services preferred OR prior successful experience as a Solutions Specialist OR other similar Maritz experience

Thorough understanding of industry knowledge within Incentives, Rewards and Loyalty marketing; Preference for this individual to have channel market/business to business knowledge from marketing program implementations

Understanding and demonstrable experience in strategy development

Understanding of pricing elements and strategy
DISCLAIMER: This job description is designed to indicate the general nature and level of work performed by associates within this classification. It is not designed to confirm or be interpreted as a comprehensive summary of all duties, responsibilities and qualifications required of associates assigned to this job.
Maritz will only employ applicants who have authorization to work permanently in the U.S. This is not a position for which sponsorship will be provided. Those who need sponsorship for work authorization now or in the future are not eligible for hire. No calls or agencies please.
Maritz is an Equal Opportunity Employer. All qualified applicants will receive consideration for employment without regard to sex, race, color, religion, national origin, age, marital status, political affiliation, sexual orientation, gender identity, genetic information, disability or protected veteran status. We are committed to providing a workplace free of any discrimination or harassment. If you have a disability and are having difficulty accessing or using this website to apply for a position, you can request help by calling 1-636-827-1650 or by sending an email to idisability.administrator@maritz.com.
At Maritz, we believe in putting people at the center of business. Our clients rely on us to help them strengthen their relationships with employees, customers and sales partners. It helps their businesses grow and thrive, and it's made us industry leaders. Join our award-winning culture and experience a fun, exciting and collaborative work environment that celebrates success and pushes you to be your best self.
Maritz and its family of companies boast a wide variety of careers. Check out our Careers page to learn more.
Interested in working for one of our companies?
Learn more about opportunities with Maritz Motivation Solutions.
Learn more about opportunities with Maritz Global Events.
Learn more about opportunities with MaritzCX.