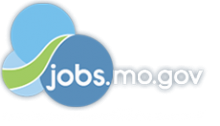 Job Information
Maritz

Registration Systems Specialist - Part Time

in

Fenton

,

Missouri
EXCITED TO GROW YOUR CAREER? WE'RE GLAD YOU'RE HERE!​
Support program deliverables by servicing attendee inquiries and managing/quality reviewing air, hotel, inventory and billing reports.THIS IS A PART TIME POSITION - 20 hours per week maximum.
Primary Responsibilities
40% Manage participant phone calls.
Communicate travel itineraries, hotel confirmation numbers, and cancellation policies, via phone, fax, and e-mail to participants.

Maintain documentation of all email correspondence regarding participant changes.

Coordinate necessary program activity with the back office system regarding enrollments, hotel room inventory, activity selection, and program reporting. Ensure client expectations and guidelines are met. Provide Travel Directors with supporting documentation and information. Report labor hours daily utilizing a labor tracking application. Act as program liaison with Project Management, clients and third party suppliers. Act as SME on at least 2 registration platforms.
40% Manage the mailing process and ensure the correct information is being sent out in a timely manner.
Maintain and monitor client e-mail boxes and winners' lists. Communicate pertinent updates to the Project Managers and appropriate team members.

Secure pre/post-hotel extensions and communicate attendee hotel changes to hotel contacts.

Review and test websites prior to the sites going live.

Review certain applicable reports on a weekly basis for accuracy.

Distribute reports to appropriate parties and communicate subsequent changes.

Organize and prepare files for storage and purge program profiles 60 days after program operation.

Complete all accounting functions pertaining to client specifications.

Communicate any unpaid status attendees to Project Managers and Supervisors prior to final mailing.
20% Research customer inquiries, which includes reviewing email correspondence and/or involving other Travel Associates and departments.
Respond to and resolve accounting issues, form of payment (FOP) questions, vendor issues, hotel no-shows, or other hotel issues.

Attend ongoing training to enhance knowledge, skills, and abilities.

Perform special assignments as directed by management.

Attend department and program meetings to discuss updates, industry changes, policies, client specific information, process improvements, challenges, best practices, and recognize/reward team members.
OTHER: This job function requires or may require travel to destinations worldwide, in support of client site inspections and/or program operations. There is an inherent risk associated with all travel, often as a result of extraordinary circumstances. Therefore, during an emergency or period of high volume resulting from inclement weather, it is your duty to provide guidance and leadership as necessary under the circumstances, and to promote the safety of the client, travel participants and other Maritz employees by implementing or supporting prescribed crisis procedures. This can include additional work hours or deviation from standard work hours.
Qualifications
Bachelor's degree or equivalent travel industry experience required. Hospitality or Event Management related degree a plus.

Must have minimum one year experience with Sabre technology.

Proven record with strong customer service skills.

Must be very detail oriented and have strong problem solving skills to research and resolve customer inquiries with minimal supervision.

Professional oral communication, written communication, and effective listening skills to ensure customers' understanding of and satisfaction with their travel arrangements.

Strong MS Office skills (Word, Excel, PowerPoint) along with the technical aptitude to learn new technology.
DISCLAIMER: This job description is designed to indicate the general nature and level of work performed by associates within this classification. It is not designed to confirm or be interpreted as a comprehensive summary of all duties, responsibilities and qualifications required of associates assigned to this job.
Maritz will only employ applicants who have authorization to work permanently in the U.S. This is not a position for which sponsorship will be provided. Those who need sponsorship for work authorization now or in the future are not eligible for hire. No calls or agencies please.
Maritz is an Equal Opportunity Employer. All qualified applicants will receive consideration for employment without regard to sex, race, color, religion, national origin, age, marital status, political affiliation, sexual orientation, gender identity, genetic information, disability or protected veteran status. We are committed to providing a workplace free of any discrimination or harassment. If you have a disability and are having difficulty accessing or using this website to apply for a position, you can request help by calling 1-636-827-1371 or by sending an email to janice.hite@maritz.com (idisability.administrator@maritz.com) .
At Maritz, we believe in putting people at the center of business. Our clients rely on us to help them strengthen their relationships with employees, customers and sales partners. It helps their businesses grow and thrive, and it's made us industry leaders. Join our award-winning culture and experience a fun, exciting and collaborative work environment that celebrates success and pushes you to be your best self.
Maritz and its family of companies boast a wide variety of careers. Check out our Careers page to learn more.
Interested in working for one of our companies?
Learn more about opportunities with Maritz Motivation Solutions (http://maritz.wd1.myworkdayjobs.com/MaritzMotivationSolutions) .
Learn more about opportunities with Maritz Global Events (http://maritz.wd1.myworkdayjobs.com/MaritzGlobalEvents) .
Learn more about opportunities with MaritzCX (http://maritz.wd1.myworkdayjobs.com/MaritzCX) .