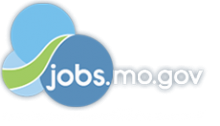 Job Information
Maritz

Hosting Architect - Maritz IT Services

in

Fenton

,

Missouri
EXCITED TO GROW YOUR CAREER? WE'RE GLAD YOU'RE HERE!​
Responsible for the overall system, application, and database architecture and design.
Scope
No direct reports or budgetary responsibilities.
Reporting and Working Relationships**
Reports to Director or VP of Information Technology.
Primary Responsibilities
20%
Leadership & Evangelizing - Motivate peers with a common vision. Inspire associated teams to do their best work. Act as a mentor, preparing roadmaps, consulting to individuals, and teams. Assist in setting technical direction for the organization. Evangelize technology to our business partners.
20%
Consulting - Demonstrates a solid understanding of the organization's business strategy and the rationale behind it. Understand key factors in the business environment that impact the organization's technology, distill these into architectural requirements and cost-effective technical solutions.
40%
Architecture & Implementation - Understand Cloud Hosting architectural best practices and apply them across a breadth of technologies. Articulate your views on the future development of technology, and the relationship between Cloud solutions and business objectives. Apply architectural and engineering concepts to design solutions that meet operational requirements, such as scalability, security, reliability, and extensibility.
20%
Operations - Assist in incident resolution when required. Participate in change advisory, detailed planning for project success, and blameless postmortems. Help influence efficient operational practices as they relate to system design and modern Cloud Hosting practices.
Qualifications
BA/BS or equivalent experience

7+ years related IT implementation and support experience

Large scale migration experience from Data Center to Cloud

Infrastructure automation experience (Shell, or PowerShell, Infra. As Code, etc)

Demonstrate effective technical design skills that support business applications (SOA, Client/Server, Web-Based Applications, Cloud, Serverless) 6. Experience with cloud technology to create highly-available and fault-tolerant platforms

Detailed knowledge of cloud technology concepts. (AWS, GCP, OCI, Azure) 8. Awareness of compliance, risk management and security requirements (SOX, PCI etc.)

Experience with data center operations, including incident response, change management, monitoring, alerting and notifications. SRE familiarity is a plus. 10. Ability to think strategically about business, product, and technical challenges and communicate effectively with senior leadership
DISCLAIMER: This job description is designed to indicate the general nature and level of work performed by associates within this classification. It is not designed to confirm or be interpreted as a comprehensive summary of all duties, responsibilities and qualifications required of associates assigned to this job.
Maritz will only employ applicants who have authorization to work permanently in the U.S. This is not a position for which sponsorship will be provided. Those who need sponsorship for work authorization now or in the future are not eligible for hire. No calls or agencies please.
Maritz is an Equal Opportunity Employer. All qualified applicants will receive consideration for employment without regard to sex, race, color, religion, national origin, age, marital status, political affiliation, sexual orientation, gender identity, genetic information, disability or protected veteran status. We are committed to providing a workplace free of any discrimination or harassment. If you have a disability and are having difficulty accessing or using this website to apply for a position, you can request help by calling 1-636-827-1650 or by sending an email to idisability.administrator@maritz.com.
At Maritz, we believe in putting people at the center of business. Our clients rely on us to help them strengthen their relationships with employees, customers and sales partners. It helps their businesses grow and thrive, and it's made us industry leaders. Join our award-winning culture and experience a fun, exciting and collaborative work environment that celebrates success and pushes you to be your best self.
Maritz and its family of companies boast a wide variety of careers. Check out our Careers page to learn more.
Interested in working for one of our companies?
Learn more about opportunities with Maritz Motivation Solutions.
Learn more about opportunities with Maritz Global Events.
Learn more about opportunities with MaritzCX.