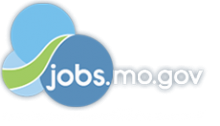 Job Information
Cogent, Inc.

Brand Strategy and Analytics Manager

in

Fenton

,

Missouri
Brand Strategy and Analytics Manager
About the OrganizationCogent is a growing, midwest company that provides creative and innovative fluid processing solutions. Our companies include Automatic Engineering, BRI, Fluid Equipment, Lee Mathews, Industrial Measurement and Control, iME Solutions, Vanco, Vandevanter Engineering, Velocity and Water Technology Group. Cogent companies are committed to providing compelling, pertinent and logical solutions while serving the local Industrial, Municipal, Commercial Building Trades, Oil & Gas markets. Our people make the difference. Our shared values define us as a team and bring our vision to life. We are an employee-owned business where more than 200 employee-owners expect their teammates to work hard, be creative, and get engaged and together we build our future and share in the outcome!
Description
Who we want
We are looking for someone who is passionate about data, analytics and has deep experience in translating high level objectives into strategic and tactical plans to join our team as Director of Brand Strategy & Growth. This individual will play an instrumental role in providing strategic and operational support to Cogent's 10 best in class brands with the objective of accelerating business growth. Under the direction of the President Sales, the Brand Strategy and Analytics Manager will work closely with the sales management team for planning, implementation, and review of current and long-term category and supplier strategic sales initiatives. The ideal candidate has a history of performance based on data-driven insights, the ability to think entrepreneurially and translate data into product and marketing efforts. This is a critical position that requires an individual who is a thought leader with clear communication and abilities to bring scalability to our products and services through the insight of data, research and passion for success. This leader should have the ability to set a vision and strategy and then mobilize the organization to achieve that vision. This role will be instrumental in supporting the differentiation of all brands and drive business results and long term value.We are looking to fill this position in St. Louis or Kansas City.
A few examples of what you will drive as part of this critical role
Overall growth market strategy with the goal of acquiring new customers, retaining existing customers, and building long term brand value.

Select, and manage market-leading, data-driven tactics that allow us to market effectively to our customers.

Brand and audience strategy development which includes brand architecture, identifying potential new market opportunities, and brand equity measurement.

Oversee metrics to have a real-time view of company achievements to ensure execution, develop and execute the strategy to further develop business and expand company offerings as needed.

Develop and implement a consistent reporting framework that shows the effectiveness of our growth marketing strategy.

Define and manage reporting, analytics and success metrics.

Drive our teams toward being more data-driven, analytical focused.

Ensure the sales team follows the CRM process (account/regional planning, pre-call, post-call (insights gathering, etc.), opportunity pipeline, execute, close, report). Influence the cross-functional team to streamline processes and broaden capabilities by demonstrating the value through customer opportunities.

Growth strategy planning on an ongoing basis.

Be out front of the trends, anticipate industry needs and motivations, business and industry dynamics, and create contingency plans for the business.

Manage and/or assist with the management of vendor partners maximizing value and effectiveness across all brands and geography. Develop long term strategies with these vendors that connect back to Cogent's brand strategy.

Identify, monitor and maximize customer lifetime value strategies to maximum profitability.

Develop integrated campaigns that advance core sales objectives.

Build strong collaboration with operations, sales, corporate marketing teams and external strategic alliance brand partners to deliver best in class brand positioning, messaging, and experience.

Work closely with the internal marketing team and multiple business segments in multiple verticals to ensure best in class results and practices.
Responsibilities
Collaborate with a wide variety of teams across the Enterprise to understand business questions, then translate and address its brand and consumer components through strategy development and research.

Monitor revenue growth and profitability with a focus on growth in all markets.

Design, implement and monitor key performance indicators working closing with business analytics.

Collect, analyze, evaluate and report data in order to increase sales company productivity.

This role will lead indirectly across multiple teams, with both internal and external partners, and collaborate across Cogent.

Provide customized reporting and recommendations in support of ongoing business decisions or initiatives.

Lead cross-functional projects using categorical data and analysis to discover insights that will guide strategic decisions to increasing sales.

Create innovative market strategies; get out-front of the competition and trends; rethink the status-quo, be innovative, and employ a data-driven analytical business approach.

Work directly with our leadership team, interpret goals into actionable plans that drive meaningful results.

Assist in developing, recommending, and helping implement annual sales strategies for the various product lines in conjunction with optimization and marketing teams.

Provide strategic and tactical direction from customer feedback and market intelligence.

Assist in strategic planning to maximize opportunities with Cogent's products and services relative to competitors, market conditions, customer situation, and our internal position.
PositionBrand Strategy and Analytics Manager
Position Requirements
What you'll need to succeed
BS/BA required; Masters/Advanced Degree strongly preferred.

10+ years' experience with marketing research/consumer insights or brand strategy on either the vendor or client side.

Practical knowledge of statistics and their application in quantitative research methods and to solve business problems.

10 years of broad marketing and communications experience, including 5 years leading the planning, development of integrated strategy work.

Deep understanding of and experience in doing brand strategy. Expert knowledge of market research methods, instruments data sources, research suppliers required.

Significant exposure to key enterprise software platforms including ERP, CRM, and Data Analysis tools.

Able to balance multiple priorities and projects at once and a proven ability to deliver on tight deadlines.

Experienced building and launching new products or services and successfully scaling adoption.

Successful experience working collaboratively with others to advance organizational objectives with the ability to develop and maintain effective relationships with internal and external partners that result in the accomplishment of mutual goals.

Strong analysis and synthesis skills and ability to address business questions and draw insights from research and data analysis.

Ability to lead efforts to understand customers and market and to represent this knowledge accurately and with impact.

Strong analytical skills, the ability to manage multiple projects under strict timelines, as well as the ability to work well in a demanding, dynamic environment and meet overall objectives.

Strong organizational and problem-solving abilities.

Strong business, strategic and analytical acumen.

Excellent writing, grammar, communication, and presentation skills. Ability to independently produce executive communications at a high level and utilize storytelling to portray the holistic view of research findings and implications, and implement, modify, or reject marketing strategies.

An expert at extracting data to shape key insights that align to measurable objectives.

Superior influence and communication skills.

Exceptional interpersonal skills and the ability to develop relationships with key internal/external partners and stakeholders. Collaborative, flexible, and effective in a cross-functional workplace with diverse teams and shifting priorities.
Creative, entrepreneurial and industrious people are Cogent's most valuable asset. We value hard work and in return provide competitive wages, employee ownership, benefits and career growth opportunities. To begin your rewarding career with Cogent, apply today!
EOE StatementCogent, Inc. is an equal opportunity employer. All qualified applicants will receive consideration for employment without regard to race, religion, color, national origin, sex, age, genetic information, sexual orientation, gender identity, status as a protected veteran, or status as a qualified individual with a disability, or any other characteristic protected by applicable Federal, State or Local law.
Exempt/Non-ExemptExempt
Full-Time/Part-TimeFull-Time
LocationFenton (Cogent)
CategoryAdministration
DivisionCogent, Inc.
This position is currently accepting applications.