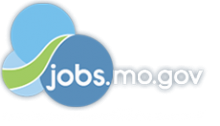 Job Information
Randstad

. NET Developer

in

Earth City

,

Missouri
. NET Developer
job details:
location:Earth City, MO

salary:$90,000 - $110,000 per year

date posted:Thursday, August 27, 2020

job type:Permanent

industry:Professional, Scientific, and Technical Services

reference:796296
job description
. NET Developer
job summary:
Our client in St. Louis, Missouri is looking for a .Net Developer willing to learn Sitecore. The ideal candidate will have 5+ years of .Net development experience, experience in using Object-relational mapping frameworks, can communicate well with the team and business users. If interested, please apply.
This position requires:
A Bachelor's degree in information technology, computer science, other relevant field, or demonstrated work experience equivalent.

Minimum of 5 years using .NET technologies.

Excellent communication and documentation skills.

strong interpersonal skills and ability to work both independently and as part of a team.
location: EARTH CITY, Missouri
job type: Permanent
salary: $90,000 - 110,000 per year
work hours: 8am to 4pm
education: Bachelors
responsibilities:
Sitecore Application and Environment Support 65% of Time
Define, document, implement, and monitor production support processes for all Sitecore applications

Identify opportunities for improvement to systems and processes.

Manage production issues and or outages from troubleshooting through resolution

Respond to critical issues and outages during business and nonbusiness hours

Review Sitecore solution, logs, and third party components to identify and solve defects, performance issues, and end of support components.

Collaborate with technical architects to troubleshoot issues specific to systems that integrate with the Sitecore solution (i.e., supporting web services, databases, etc.)."
Sitecore Technical Design and Development 15% of Time
Provide technical guidance for some Sitecore development initiatives

Work with outside development companies along with IT project managers and business product owners to define technical aspects of projects and determine solution approach.

Review deliverables of in-house and outsourced developers to ensure they meet development standards and agreed upon approaches

Attend reoccurring project meetings and provide project technical support to the project manager

Provide the link between the technical and business views of the system by ensuring that the technical solutions being developed will satisfy both business requirements and the user expectations.

Collaborate with internal and external development architects to implement features and functions in systems or services that are integrated with the Sitecore solution (i.e. web services, databases, CDN's, etc.)."

Develop Sitecore features/components using Helix principles.
Sitecore DevOps 20% of Time
Work with Development Management team to define, document, and implement source code management procedures for all Sitecore solutions.

Work with Development Management team to define, document, and implement continuous integration and continuous deployment process for all Sitecore solutions in the UAT and production environments

Ensure all source code related to all Sitecore solutions is present in departmental code management repositories.

Manage pull requests and code merges of external developer to alleviate regression in UAT and Production environments

Ensure all external Sitecore developers are following established check-in/check-out and procedures.

Work with Sitecore partners and internal Infrastructure teams to ensure Sitecore environment is performant, sized appropriately (scales if applicable), and has the capacity to handle the traffic needs of the hosted sites

Identify opportunities for improvement to systems and processes.
qualifications:
Experience level: Experienced

Minimum 5 years of experience

Education: Bachelors
skills:
.NET (4 years of experience is required)
Equal Opportunity Employer: Race, Color, Religion, Sex, Sexual Orientation, Gender Identity, National Origin, Age, Genetic Information, Disability, Protected Veteran Status, or any other legally protected group status.