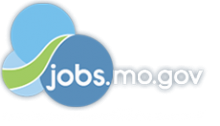 Job Information
Rose International INC

Product Specialist

in

Creve Coeur

,

United States
Client Position Title: Product Specialist
Position Number: 323727
Location: Creve Coeur, MO 63141
Desired Skill Set:
Product Management, Training, Verbal Communication
Position Description:
C2C is not available
Only U.S. Citizens and those authorized to work in the U.S. can be considered as W2 candidates.
Product Specialist
Location: Creve Coeur, MO 63141
Duration: 12 months
The Product Specialist is responsible for success in the roll out of enterprise-level platforms to internal and external Agricultural partners. This role will enable successful deployment, training and documentation to drive user adoption and ensure proper, maximized use of platforms. The Product Specialist will collaborate to define and execute a customized partner success plan. This person will enable success of the platform by sharing deep subject matter expertise with IT and business partners, providing user insight and perspective and create opportunities for engagement throughout all parts of the product lifecycle. Requires a degree or 3-5 years experience in field or related area.
• Primarily this person will interact with our user base, which is the main focus of the role…to make sure they are getting everything they need. Within IT, the PS will work with my product managers, development team resources, and me.
• The team manages the IT products/systems related to material management including creation of material, inventory management, storage & controlled environment spaces and capacity and shipping and distribution within our custom digital platform. Team is comprised of product managers and product specialists, all of whom work together to ensure successful systems for our customers.
• MUST HAVES: Relationship building with users and colleagues. Good communication and an ability to quickly learn functional details of a system. The resource must be proactive to understand what's happening and how users feel about our systems (rather than simply wait for complaints to come in).
• Most of the work is focused on new systems or systems less than 2 years old. All development work will be done by the development team. We interact with them frequently. The product specialist would help by determining what the users needed (maintenance or enhancements, or even projects sometimes), then working with the development team to ensure the solution meets the business needs.
• Soft Skills: Communication, good interpersonal skills as the resource will work with our customers (meaning my team''s customers…internal Monsanto users) frequently.
#CBRose#
Send me a reminder to complete this application
Rose International is an Equal Opportunity Employer. All qualified applicants will receive consideration for employment without regard to race, color, religion, age, sex, sexual orientation, gender (expression or identity), national origin, arrest and conviction records, disability, veteran status or any other characteristic protected by law. Positions located in San Francisco and Los Angeles, California will be administered in accordance with their respective Fair Chance Ordinances.
Rose International has an official agreement (ID #132522), effective June 30, 2008, with the U.S. Department of Homeland Security, U.S. Citizenship and Immigration Services, Employment Verification Program (E-Verify).
(Posting required by OCGA 13/10-91.)