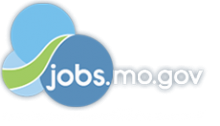 Job Information
American Outdoor Brands Corporation

Visual Content Producer II

in

Columbia

,

Missouri
American Outdoor Brands was forged in innovation and the desire to produce products that support the everyday shooter, hunter, defender, and outdoorsman.
VISION:
To be the leading provider of quality products for the shooting, hunting, and rugged outdoor enthusiast.
MISSION:
To leverage our employees' capabilities and experience to design, product, and market high quality, innovative firearms, accessories, and outdoor products that meet the needs and desires of our consumer and professional customers while delivering a healthy financial performance.
Benefits include competitive medical, dental, vision, and life insurance coverage for employee and qualifying dependents as well as 401(k) with company match, onsite fitness center, Profit Sharing plan, Employee Stock Purchase Plan, product discounts, and generous paid time off.
Position Overview:
AOB Creates some of the industry's most popular accessories for the outdoor enthuses. We are looking for creatives to produce captivating, motion graphics, short/long form films, presentations, product demo videos, lifestyle photography, vlogs, livestream events and product photography. We are looking for well-rounded, story-telling, creatives to add to our world-class team. You will work with direction from higher-level Visual Content Producers. As a Visual Content Producers, you will be asked to work as a team with Brand Mangers, Engineers, Graphic Designers and other Visual Content Producers to collaborate on projects spanning multiple brands and categories under the American Outdoor Brand Accessories Division. The successful candidate will have excellent communication skills, self-motivation, and experience with understanding of the industry.
Education and Experience:
Please send us your demo reel along with resume.
High school Diploma or GED (Required)

Some College (Preferred)

Bachelor's degree, or equivalent experience, in motion graphic design/animation, videography/photography or a related field with proven track record (Preferred)

Candidate has 1-2 year or more experience (Required)

Knowledge of all stages of production

Must have a passion for the outdoors, hunting, and products used in our brand assortment

Previous experience with live video shooting and photography
Competencies and Skills:
Ability to multitask between several projects, clients, and platforms at a time.

Exceptional communication, teamwork, and interpersonal skills.

Extensive experience with Adobe Creative Suite (Photoshop, Premiere, Aftereffect, Illustrator and Audition), Excel, and PowerPoint, etc.

Strong sense of drive and able to operate autonomously while hitting deadlines.

Willingness to study the industry and locate opportunities to increase product and production quality

Ability to follow and execute direction from Creative Manager

Ability to assist other Visual Designers on set and location as secondary videographer/photographer and editors.

Ability to operate a wide variety of photo and video equipment.

Proficient in Microsoft Office Suite
Essential Duties and Responsibilities:
Work with higher level roles to understand project scope and objectives.

Shoot and clip white background product images

Assist in managing asset upload and metadata tagging daily

Identify and select audio, video, colors, animation, etc. for production projects.

Edit raw video footage and add effects and elements to enhance video.

Produce graphic design elements needed for motion graphic productions.

Setup and execute digital live stream events.

Capture on site video/photo assets.

Setup and takedown of studio video and photo production.

Manage and communicate project deadlines.

Work safely and report work related incidents immediately

Maintain studio cleanliness and organization on a day to day basis

Assist higher level roles as with content capture support

Project manage individual workload

Other duties as assigned
NOTE: This list presents only the principal duties of the position and is not intended to be comprehensive. The duties and responsibilities listed above may be changed or supplemented at any time in accordance with business needs and conditions.
Physical Demands:
Works in an office environment.

Regular and predictable attendance is required.

Ability to sit for prolonged periods of time in front of a computer.

Ability to move about facility on regular basis to perform physical activities, such as, but not limited to, lifting heavy equipment (up to 50 lbs. unassisted), bending, standing, climbing or walking.

Visual and hearing acuity.

Ability and willingness to travel and work in different environments and weather conditions.
NOTE: Reasonable accommodations may be made to enable individuals with disabilities to perform the essential functions.
Work Environment and Personal Protective Equipment:
General office environment, with some exposure to plant environment, with fork lift and other general hazards.

Exposure to the outdoors, unstable ground, and some climbing.

Exposure to all aspects of shooting, hunting and hiking
Within any of our facilities, employees may be exposed to manufacturing noise, airborne liquid chemicals, fine particulate dust, ambient temperatures, and industrial lighting. Work environment is similar to most manufacturing and distribution operations. May be exposed to excessive noise, temperatures, hazards associated with working around moving machinery, work in confined quarters, exposure to vibrations and shop lighting, continuous exposure to hot temperatures, may be humid, odors, dust, continuous exposure to mechanical hazards, and occasional exposure to chemical hazards.
The following Personal Protective Equipment is required:
Safety glasses with side shields and hearing protection required when on manufacturing floor
The use of additional personal protective equipment (PPE) may be required when a job task(s) is being completed in or around your assigned department or in another department, this includes safety eyewear, hearing protection, and safety footwear.
American Outdoor Brands (and its affiliates) is an equal opportunity employer and considers for employment and hires qualified candidates without regard to race, religion, color, sex, sexual orientation, pregnancy, gender identity, age, national origin, ancestry, veteran status, military service, application for military service, physical or mental disability, genetic information or any other status protected by applicable state or local law. Candidates must possess proper authorization to work in the United States and, where applicable, to possess technical data as defined in the International Traffic In Arms Regulations (ITAR) 22 CFR 120.10.
Equal Opportunity Employer Minorities/Women/Protected Veterans/Disabled