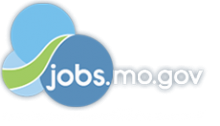 Job Information
Barnes & Noble Education

Data science analyst

in

Columbia

,

Missouri
Data science analyst
Professional
Type: Salary

A resume and cover letter are required
Job summary
Summary
The Data Science Analyst is responsible for assisting the Business Forecasting Specialist in producing the most accurate and sound sales forecasts possible with statistical, algorithmic, machine learning, data mining and visualization techniques. Along with applying advanced analytic skills, the role will help provide KPI and ad hoc reports describing business performance to higher ups, from vetting code and logic checking to producing such reports when the ForecastingSpecialist is absent. The Data Science Analyst will work with the Business Intelligence team to execute sound statistical analysis for all big data projects, with a strong focus on time series sales forecasting. This role is essential in helping the BI group as they gather, synthesize, and analyze data from throughout the business; they are adept and using data to recommend and implement policies, procedures, and solutions to maintain MBS's position as an industry leader in education.
Responsibilities
Execute intellectually sound predictive analytics and data drivenstatistical forecasting to improve prediction accuracy and bias reduction.

Design and build KPI reports to support the model performance andtranslate data into meaningful insights and recommendations for business strategy.

Stay up to date on client activity and integrate such informationinto forecasting and business models.

Analyze, interpret, and clearly communicate the results of experimental analysis to any audience.

Investigate and document BI related analyses, processes, and procedures.

Generate reports of sales forecasts and margin analysis using a variety of tools including SQL server, Microsoft Excel, Tableau, and others.

Other duties as assigned.
Qualifications
A minimum of a master's degree in Statistics, Data Science and Analytics, or a related field.

3+ years of professional experience in forecasting and data analysis.

Advanced knowledge in statistical methods and analytical techniques including regression analysis, time series forecasting, cluster analysis and machine learning.

Practical experience using R, SAS, Python, MATLAB, or a related statistical analysis software.

Excellent verbal and written communication skills to illustrate complex quantitative analysis in a clear and precise manner.

Strong attention to detail, the ability to multi-task, and work independently with minimal supervision.
Equal Opportunity Employer Veterans / Disabled