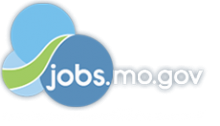 Job Information
Cisco

Systems Architect - US Commercial - St. Louis

in

Clayton

,

Missouri
What You'll Do Do you want to be a Trusted Advisor that is an advocate for your customers? You will look to develop the technical relationship with your customers every single day. Do you love technology? Then working as a Systems Engineer at Cisco will be like a kid in a candy store. Come be a Collaborator, a Consultant and a Visionary. You can be the Superhero that helps fix stuff! Who You'll Work With The US Commercial vision is transforming business through the power of people and technology. Our Organization is focused on the US Mid-Market, the 5th largest economy in the world, with a broad portfolio of small, medium and large customers across all vertical markets with the exception of public sector. US Commercial has grown consistently over the past 26 quarters with the support of a diverse set of partners and ecosystem. US Commercial has an incredible culture built upon Focused Execution, Technical Excellence, Collaboration and Fun! Who You Are You are an experienced Systems Engineer (SE) with a strong network, collaboration, unified access, security and datacentervirtualization background. You will partner with our Account Executives in a pre-sales technical role, showcasing network product solutions. You have industry knowledge and years of technology experience to aid in technical selling, explaining features and benefits to customers-and designing and configuring products to meet specific customer needs. In this role you will gain access to the broad palette of Cisco technologies and applications in a variety of vertical markets. In additional to technological aptitude and the ability to learn quickly and know the latest, you have interpersonal, presentation and problem-solving skills that evoke passion and confidence. Required skills & abilities: * 5+ years of networkingtelecommunicationsdatacenter industry related experience as well as Cisco product experience or relevant experience in key competitor offerings in technology area. * Pre-Sales experience required. * Typically requires BS/BA (EE/CS) or equivalent. * CCNP CCDP or similar vendor Certification Required. * Strong understanding of Collaboration, Security, SDN, server and desktop virtualization is also highly desirable. * Excellent written and verbal communication, listening, and strong presentation skills. * Ability to work effectively and contribute as a team member. * Strong problem-solving skills: ability to assess a problem and determine an effective course of action. Why Cisco We connect everything: people, processes, data, and things. We innovate everywhere, taking bold risks to shape the technologies that give us smart cities, connected cars, and handheld hospitals. And we do it in style with unique personalities who aren't afraid to change the way the world works, lives, plays and learns. We are thought leaders, tech geeks, pop culture aficionados, and we even have a few purple haired rock stars. We celebrate the creativity and diversity that fuels our innovation. We are dreamers and we are doers. We are Cisco.
Cisco is an Affirmative Action and Equal Opportunity Employer and all qualified applicants will receive consideration for employment without regard to race, color, religion, gender, sexual orientation, national origin, genetic information, age, disability, veteran status, or any other legally protected basis.
Cisco will consider for employment, on a case by case basis, qualified applicants with arrest and conviction records.