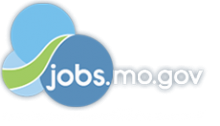 Job Information
Centene Corporation

Project Lead Application Software Engineer - Java/API

in

Clayton

,

Missouri
ProfessionalPosition Purpose: Lead the design, build, test and maintenance of scalable and stable off the shelf application or custom built technology solutions to meet business needs. Act as a subject matter expert for Application Analysts, Application Software Developers, and Application Software Engineers.
Contribute to the entire implementation process including driving the definition of improvements based on business need and architectural improvements.

Meet with business partners to understand business needs.

Responsible for overall design of the solution.

Design, build and test applications.

Conduct root cause analysis and advanced performance tuning for complex business processes and functionality.
Education/Experience: Bachelor's degree in Computer Science, MIS, related field or equivalent experience. 5+ years of related experience. Expert knowledge of JAVA.
Strong working knowledge of Go JSP, SQL, UNIX shell scripting, with an understanding of emerging technologies as Google Go / Golang, or node.js

Strong working knowledge of Java Script, XML, HTML, ASP.Net, C# and various No-SQL databases such as MongoDB.

Candidates should have a working knowledge of JEE servers, such as Tomcat and JBOSS and the various JEE technology stack they support.

Candidates should also have a strong background with the Spring Framework and Spring Boot.

Candidates should also have a strong background in Spring Data JPA with Hibernate as the backing persistence API.

Candidates should have strong experience developing RESTful and SOAP/WSDL based web services and be able to discuss the difference between the two approaches.

Candidates should also have expertise on building clients that are able to consume such webservices.

Ideal candidates should be aware of or have used various cloud based technologies such as Docker, Rancher, Kubernetes, Amazon AWS, Microsoft Azure.
Centene is an equal opportunity employer that is committed to diversity, and values the ways in which we are different. All qualified applicants will receive consideration for employment without regard to race, color, religion, sex, sexual orientation, gender identity, national origin, disability, veteran status, or other characteristic protected by applicable law.
TITLE: Project Lead Application Software Engineer - Java/API
LOCATION: Clayton, Missouri
REQNUMBER: 1123729
COMPANY: Information Technology
POSITION TYPE: Professional